Clark participates in another intense Scholastic Bowl
For viewers, it was an intense back-and-forth of academic trivia, fast-paced math, and fine arts knowledge, but for Clark Scholastic Bowl Coach Vardan Mikayelyan, it was so much more. "We invested a lot of time to prepare," Mikayelyan said. "There were weeks where we were practicing for 2.5 hours after school where the team had to memorize 1,500 questions and answers in addition to broadening their knowledge on those topics."
This was Mikayelyan's first year of coaching Clark Magnet High School's Scholastic Bowl team. The competition was one that Clark had not won in a decade. "Coaching the team has been a very positive experience," Mikayelyan said. "It's been a lot of work but also very rewarding because I am working with a team that has tremendous substance, both academically and personally."
The team included juniors Matthew Keshishian and Tedrik Markarian, sophomore Nathan Scherrer, and freshmen Jace Compton and Romina Sahebalfosu. Each one showed proficiency in a variety of subjects and seemed to Mikayelyan to be a "very talented team."
These Clark students studied for countless hours to prepare for the March 12 event, the night of the in-person Scholastic Bowl (Team members wrote to a series of essay prompts in the weeks prior to the in-person contest)."Of course, our team excels in math and science, but they have also made great strides in writing as well as social studies concepts; they are very respectful, supportive, and eager to learn from one another," Mikayelyan said.
The team wrote nine essays which covered the most probable essay topics they would be given. Mikayelyan also hosted open-forum sessions in which the team members would give each other constructive criticism on essays and conduct lectures on math and science concepts. According to Mikayelyan, it was a cooperative learning environment for everyone.
Despite the long, intense weeks of preparation, the real spectacle would only begin on the competition night, in which people would be watching the competition take place at home over a livestream. Clark placed third initially after the scores for the essay portion was released, but they still had a chance to score higher in the latter parts of the competition.
Clark seemed to be the underdog that night, having both the freshest and the youngest competitors on their team. Even so, Mikayelyan had high hopes for the students he coached., "I am very pleased with the progress our team has made in these last few months," Mikayelyan said. "They've really applied themselves to this project and they are prepared to make the Clark family proud."
After the essay portion of the competition was scored, teams from Hoover High School, Crescenta Valley (CV) High School, Glendale High School (GHS), and Clark Magnet High School participated in a series of trivia questions that contained material from a plethora of subjects including math, science, fine arts and history.
It seemed a close battle between Hoover and GHS for second place, with CV firmly in first. Clark seemed to have found their footing, but struggled around halfway through the Scholastic Bowl, pulling multiple blanks in a row. The final standings: CV in first, GHS second, Hoover in third, and Clark in fourth place.
Freshman Jace Compton had a great time representing their school during the Scholastic Bowl. "It was really intense and a lot of work, but also very rewarding," Compton said. "The whole team was very nice and positive, and I'm sure we're going to crush it next year."
About the Contributor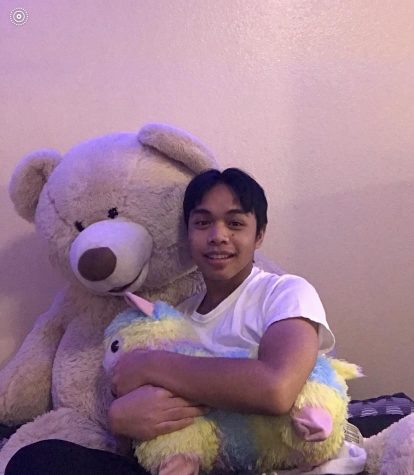 Daniel Legita, Staff Writer
Hobbies/interests: Piano, poetry, video games

Fav artist: Lorde

Movie you never get tired of watching: Spirited Away

Goal for the year: Make as...