Joe Biden gets sworn in as the 46th president of the United States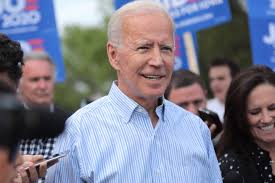 After four years, Donald Trump is no longer president.
To junior Jeffrey Lewis, a new president is a source of hope and pride. "Even when Trump took office, while I had never supported him, I was hopeful on Inauguration Day that he would do a good job," Lewis said. "I hoped that he would be a good president, although that never happened."
Pres. Joe Biden and Vice President Kamala Harris got sworn in on Inauguration Day and many Clark students are feeling relieved.
"I'm glad [Trump's] gone. It's honestly a relief," senior Griselda Eychaner said.
"I am incredibly relieved that Trump is no longer in office," junior Emika Davis said.
"I just feel relieved that Trump is out of office," Lewis said.
During his inaugural speech, Pres. Biden addressed relevant issues that many Americans are concerned about. He even acknowledged the COVID situation. "We are entering what may well be the toughest and deadliest period of the virus," Biden said.
"I am all but certain that Pres. Biden will improve the COVID situation," Lewis said. "Trump refused to mandate mask-wearing, even encouraging people to go without them, and did little overall to stop the spread."
"He personally caused thousands of cases and numerous deaths with his rallies and through his other actions regarding the pandemic," he said. "Biden has already ordered mask-wearing in the places he has jurisdiction and they are working on a vaccination plan, of which Trump's administration had none." While Lewis believes that Americans will continue wearing masks until 2022, he says that as a student, he hopes Pres. Biden can get the pandemic under control in order to go back to school in the fall and have a more normal summer.
Junior Emika Davis thinks that having a new president at any time is a big deal. "I think this change in presidency, though, is especially significant because it is between two very different people and, obviously, during a pandemic," she said. "To me, a new president means the continuation of our democracy and a new beginning. I do hope that during Biden's presidency we will see the end of the COVID-19 pandemic and a more accepting America."
While watching the Inauguration, senior Mike Borisov said he thought about the hope of shifting the status quo by younger Democrats and independents rather than keeping the policies of establishment corporate hacks such as Joe Biden.
There were other highlights from Inauguration Day, some even unintentional such as Bernie Sanders blowing up the internet. "The Bernie Sanders meme is genuinely hilarious, but it is truly disheartening to see such an empathic, passionate and intelligent man glooming in the sorrow of another 'fundamentally nothing will change' presidential inauguration," Borisov said.
Now with Biden in office, there are Clark students who are putting their trust in Biden.
"I hope Biden will push legislation that combats climate change and actually puts a plan in place to do so effectively," Davis said. "I also hope he puts an end to the human rights violations currently happening in ICE detention centers and actively works against white supremacy groups and domestic terrorism."
Eychaner agrees that there are a lot of changes Biden has to make, including better management of the pandemic and better laws to protect people of color and other minorities. "There is a very long list of things I would like him to work on as well. I won't list all of them, but here are some examples: cancel student debt, increase minimum wage, better support for disabled people, defunding the police, more renewable energy, a plan against climate change, free healthcare, etc," she said. "There are more I would like to add, like giving land back to Native Americans, but I don't believe Biden is radical enough to accomplish these goals. Hopefully the next administration will be able to make more progress towards these changes."
Lewis says that he would like to see more jobs and better ways for hard working Americans to make a living.
"I hope we can fix our standing in the world and rebuild relations with our allies. Hopefully Biden will be tougher on Russia too since there still hasn't been anything done about the major hack on our government systems by Russia, or the bounties that Russia was paying the Taliban to kill American soldiers, for example," Lewis said. "As a whole, I hope he will stand his ground and push his policies, not some of the uber-liberal policies from AOC [Rep. Alexandria Ocasio-Cortez (Dem. – New York)] and Bernie Sanders."
Eychaner believes that having a new president is a big deal. "When FDR became president, he was able to pull the US out of the Great Depression," she said. "I believe right now is a similar historical moment. For me, a new president means a new chance to bring change, as we desperately need it." Eychaner hopes that the country's current situation will improve.
Borisov says that he hopes Pres. Biden will accomplish what was promised on the campaign trail "I wish for policy improvements from the likes of Senator and Budget Chairman Bernie Sanders, especially domestically," he said.
About the Writer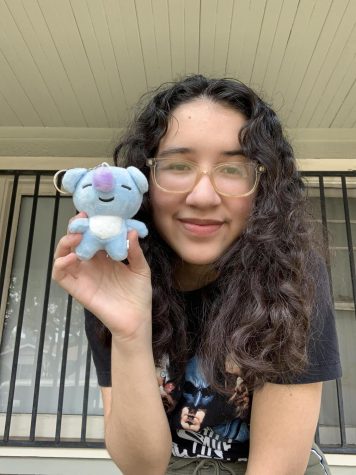 Carol Rodriguez, Website Editor
Hobbies/interests: Reading webtoons, watching dramas, eating ice cream

Fav artist: BTS

Movie you never get tired of watching: Selena

Goal for...