Clark takes on the Kindness Week Challenge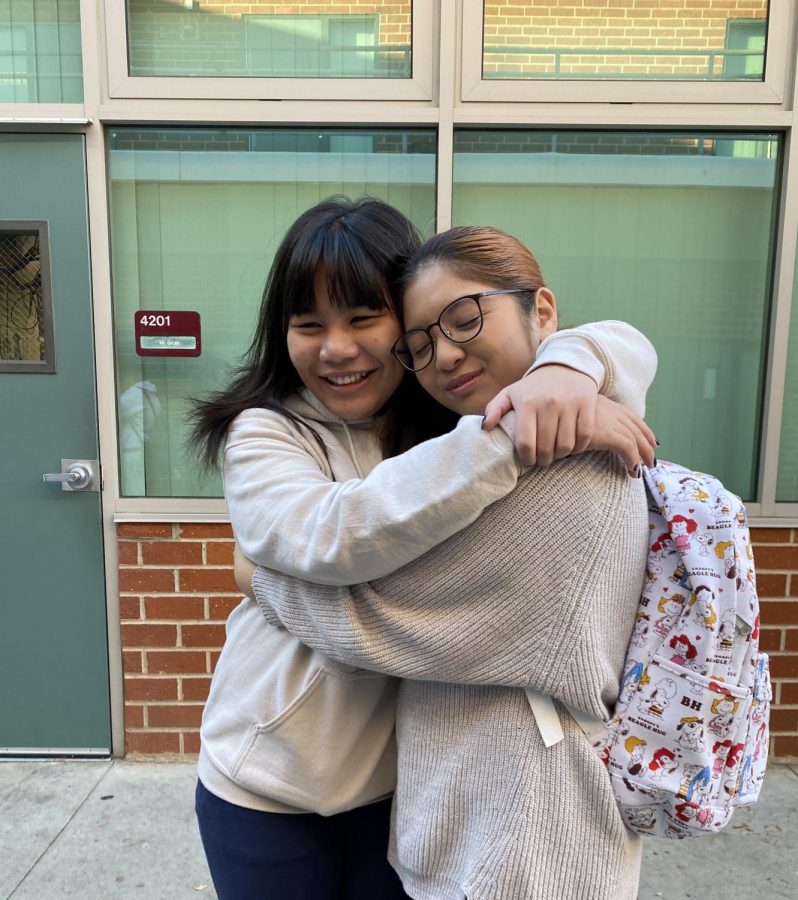 During the week of Jan. 27, Clark Magnet took on the challenge of Kindness Week, a global campaign that promotes spreading kindness and the importance of it. Throughout the week, Clark's Associated Student Body (ASB) organized activities designed to fill Clark's halls with kindness, respect and peace.
In the spirit of Kindness Week, junior Eliza Petrosian held the door for classmates and junior Beaune Calayag captured the moment and showed it to Assistant Principal Dr. Brian Landisi, earning herself some POWER points. "Kindness Week was a nice way to make the kids at school who constantly do good things feel like they are appreciated," Petrosian said. "My favorite thing about kindness week was the little papers they had us write for school morale."
Starting on Jan. 27, ASB passed out paper strips to teachers who passed them out to their third period students, where they would write down an act of kindness they had completed, such as holding the door for someone or lending someone a pencil. These paper strips filled out by the students transformed into a Kindness Chain hung near the main office on Tuesday.
A "kindness station" was set up during lunch at the bottom of the ampitheatre, where students wrote "letters of gratitude" along with paper feathers, what would become a wing display to lift up people's spirits. Kindness grams were also sold which were distributed on Friday, with all proceeds from it going to St. Jude Children's Research Hospital.
On Wednesday, students were able to either take a compliment or put one up on the compliment wall, and on Thursday a rock painting session took place to form a compliment garden.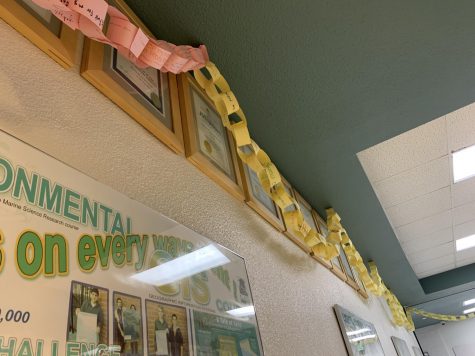 To finish the week off, the kindness feathers that the participants created were hung up and the kindness grams were distributed.
The Great Kindness Challenge is presented by Kids for Peace, a nonprofit organization. Kids for Peace, what was originally just an attempt of making the world a kinder place, bloomed into a network of peacebuilders from all over the world. The organization was used to help create more unified and positive school environments.
"The goal in any kindness challenge is for more kids to perform acts of kindness and recognize what it means to be kind," said ASB advisor Shari Scott-Sawyer. "That's one of the reasons why we did the kindness chains. I don't think people sometimes realize what they do is kind and by writing their little acts of kindness on the slips of paper is a visual display of what they really do."
About the Contributor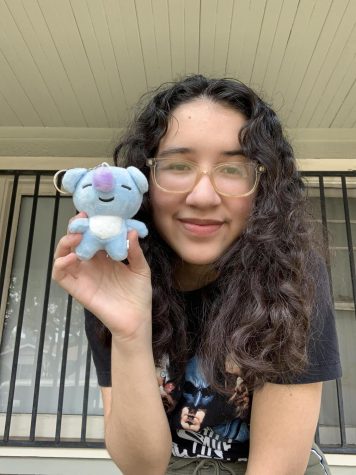 Carol Rodriguez, Website Editor
Hobbies/interests: Reading webtoons, watching dramas, eating ice cream

Fav artist: BTS

Movie you never get tired of watching: Selena

Goal for...