The falling of an LA legend
Clark students, staff mourn the loss of Kobe Bryant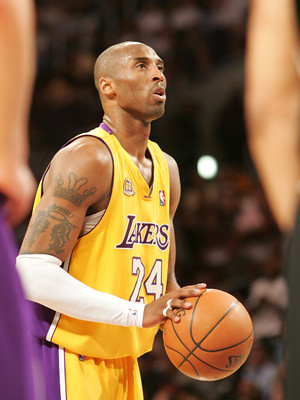 Hang on for a minute...we're trying to find some more stories you might like.
"I was asleep during the morning. And then my dad came into my room and told me that Kobe died earlier. And I was just shocked and in disbelief," said Peter Palanjian, a Clark senior and a fan of Kobe Bryant. Bryant was one of nine people who died during the early morning of Jan. 26 in a helicopter crash near Calabasas. "I watched all of Kobe's games and his death just hit me really hard," Palanjian said.

The 6' 6" shooting guard was revered by both Laker fans and fans of the sport of basketball. Bryant had been considered one of the greatest players of all time, rivaling the likes of Michael Jordan and Lebron James. He was an 18 time All-Star, five-time NBA champion, and the only guard to play 20 seasons in the NBA.

"For a player of his caliber, it was almost impossible for us fans to believe that he could die. He was like immortal to us," Palanjian said. "He helped me make so many memories with my family, just by watching his games with them in the living room."

"I was in my room, and I was looking over my Twitter page," said Joseph Mashati, a longtime fan of Kobe Bryant and Clark senior. "And once I refreshed the page, the TMZ article came up reporting about his death. I immediately thought it wasn't true, that the news anchor was making things up because the day before Lebron James passed Kobe in all time scoring. I thought it was a play on how they believed that Kobe's legacy figuratively died," Mashati said. "So I waited until the sports pages start posting it, then NBA itself posted it, and it just hit me. I just started crying. I literally idolized Kobe, I wanted to be him when I was younger," Mashati said.

Mashati said that he loved Bryant's mentality, on and off the court. "He was so much more than a good player, he was a good man. And the death just leaves a void in you. I almost took it personal. I was depressed when he retired, but this one hit so much harder."

"

He was a legend and epitomized what it meant to be a basketball player."

— Peter Palanjian

Mashati also stated how he got the chance to meet Kobe Bryant during the first Laker game he attended in 2010. "I got the chance to shake his hand, and I started to pursue basketball with the utmost determination after I got a chance to meet him. The thing that stuck out to me the most was how he managed to become such a legendary player after four years of being just average. He went from getting five points per game to 30. Besides working hard, I want to know what he told himself, and if I got the chance to ask him something today I would ask him what he told himself, that made him such a great player."

Clark Spanish teacher Julie Ann Melville has been a longtime Laker fan and stated that she first heard the tragic news when she just left her house. "My neighbor told me that Kobe had died as I was walking out of my house and I just simply said, 'No he didn't.' Because the idea of something that tragic happening was not even in our minds."

Melville said she watched Bryant's career from start to finish. "I saw his first game and his last game, and I loved how he always gave one hundred and fifty percent. I went to a lot of Laker's practices, and if practice started at 10, he would be in the gym at eight," she said.

Melville said that she saw him outside the court as well. "He lived up in Orange County, and I saw him at a local TGI Friday's many times. He just wanted to be treated like a regular person, he didn't want any special treatment, and he was always very focused. Almost as if he was intensively thinking all the time," Melville said.

As a Spanish teacher, Melville said that his ability to speak multiple languages allowed her to feel a connection with Bryant. "He was able to speak fluent Italian, which I found fantastic. If he was still here I would contact him and convince him to add safety features to his heli."

Outside of the Staples Center memorials began to spring almost immediately. "I went there and there were so many people there. Like 3000, at least. Which I think shows how important Kobe was to the city of LA, to the people," Palanjian said. "He was a legend and epitomized what it meant to be a basketball player."
About the Contributors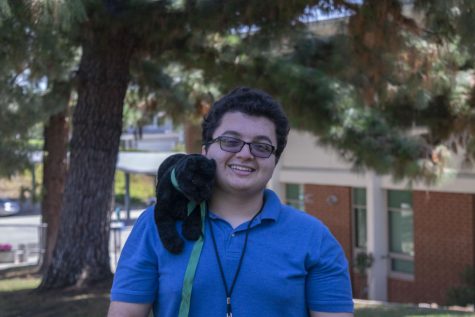 Rafael Aroustamian, Business Manager
Hobbies/Interests: Writing, Reading, Watching movies and exercising.

Spirit animal: Wolf

Places you want to travel to: Europe, Japan, Canada, the...