A wild, wild senior barbeque
Seniors eat barbeque in the wild west
A delighted squeal rang out when Lil Nas's "Old Town Road" started playing and students began to dance in their recently acquired cowboy hats and fake moustaches while teachers flipped burgers and members of ASB handed out drinks, chips, cookies and watermelon at the 2019 Western themed Senior Barbeque. The class of 2020 sat close to each other at their tables and held onto each other a little tighter than usual, anticipating graduation and their lives in the year ahead.
The annual senior barbeque was held Sept. 20 in the sunny area near the auditeria. ASB advisor Narine Tatevosian put the gathering together as she has done for many years. "Setting up any of the senior events are extremely exhausting," Tatevosian said. "It's worth it in the end when I see people are actually having fun and making memories."
Senior class President Nardin Khalil said that she was happy with the way the barbeque turned out as well.
"I think it was really successful compared to previous years," Khalil said. "We put in a lot of extra work and I think we had a theme that really stood out. It was a really big success."
Seniors picked over the assortment of bandanas, cowboy hats, fake moustaches, temporary tattoos and sheriff pins and decorated themselves accordingly. "The props really allowed everybody to show off thir silly side and get into the theme," said senior Charles Lambert. "I really think that everyone enjoyed themselves more with them."
Not only were they allowed to dress up, seniors could take pictures with props in the designated photo area. "It was really cute with all of the signs and the balloons," said senior Tanya Yarian. "My whole group took a lot of pictures and it was really fun."
About the Writer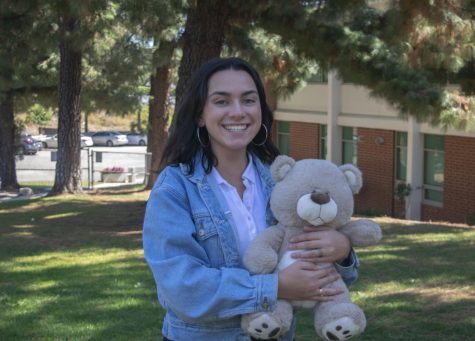 Reed Maruyama, Design Editor
Hobbies/Interests: immigration, healthy lifestyle, dance, art, writing

Spirit animal: Butterfly

Places you want to travel to: Bora Bora, Greece,...