Breast Cancer Awareness Month at Clark held for first time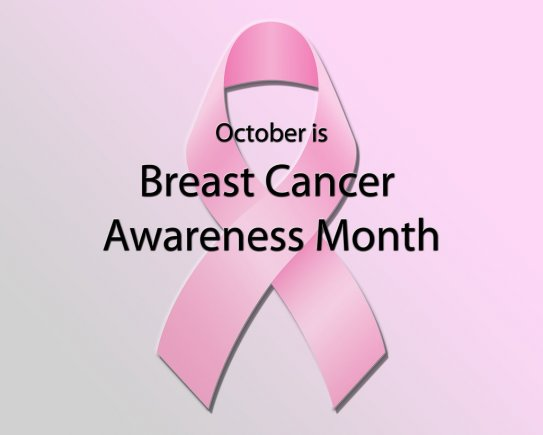 The month of October marks Breast Cancer Awareness Month. Clark's ASB team organized an event to raise awareness about breast cancer last week. On Tuesday, they set up tables near the amphitheater and had students plant flowers in honor of loved ones affected by breast cancer.
The following day, some students and staff members wore pink to show their support for the awareness of breast cancer. ASB also handed out pink ribbons for others to wear on their shirts or to pin onto their backpacks.
There were numerous posters hung around the school, near the office and in the hallways. One of the posters in the main stairwell listed the various symptoms of breast cancer.
Near the amphitheater, 908 pink colored flags stood proudly in the grassy area. They symbolized that every day 908 people are diagnosed with breast cancer.
Sophomore Jimena Vildoza wore pink to join in on the awareness of breast cancer.
"It was very important to me to wear pink for breast cancer because my grandmother was a victim of breast cancer," she said. "I want to raise awareness because too many people's lives are taken away by this disease. We must stay aware of the disease. Too many families are affected by breast cancer. It is not just the patient, but the whole family."
Staff members also joined in on the breast cancer awareness week activities. Teacher Eric Kursinksi wore a pink polo to school to raise awareness just like majority of the students.
High school volleyball athletes raised awareness for breast cancer when they held a Dig Pink game in October. They received new jerseys, in a pink color, and all proceeds the game makes on that day they donate to a breast cancer research organization. The referees of the match wore pink whistles to show their support. Many Clark athletes play volleyball for either Glendale High School (GHS), Hoover High School (HHS), or Crescenta Valley High School (CVHS).
CVHS' Dig Pink Match was also their last game of the season. Not only do schools support breast cancer, but so do athletes.
This year, an estimated 268,600 women will be diagnosed with breast cancer.
There are many organizations that help out with breast cancer awareness, including the Breast Cancer Research Foundation, the Dr. Susan Love Research Foundation, and the most popular, Susan G. Komen Foundation.
According to marie claire, an estimated 6 billion dollars is raised every year in the name of breast cancer.