Armenian PM Nikol Pashinyan visits Los Angeles to speak to the Armenian diaspora
In the grocery stores, salons, buses and sidewalks of Glendale this past month, everyone was asking each other one question and one question only: "Are you going to see Pashinyan speak?"
The historical visit from a sitting Armenian prime minister sent a shock through the diaspora in Los Angeles, and the crowds gathered with their tricolor flags of red, blue and orange.
Nikol Pashinyan gained popularity during the 2018 Velvet Revolution in Armenia. Following the changing of the constitution that turned Armenia into a parliamentary system by the then prime minister Serzh Sargisyan, protests sprung up all over Armenia led by Nikol Pashinyan. After 11 days of protests, Sargisyan resigned as prime minister.
Around 5 p.m., the prime minister took to the podium in front of the Los Angeles City Hall building and began his hour-long speech given in Armenian. He spoke about his plans for Armenia since he has taken over as prime minister such as industry, start ups and removing the corrupt system of oligarchs in favor of a more democratic and just system of governance. He also spoke about the diaspora of Armenians around the world and their cultural connections to Armenia, with him saying "it is cool to be Armenian" in English halfway through his speech. "What makes a Armenian," he said, "is not living in Armenia, but living WITH Armenia."
Some Clark students, including Eli Assaddourian, attended the rally as well. "I attended because it's a pretty historical moment. I think all Armenians in the diaspora should be involved in what's happening in the old country," said Assadourian. "My favorite part of his speech was the poem that Pashinyan wrote and recited at the end."
About the Contributors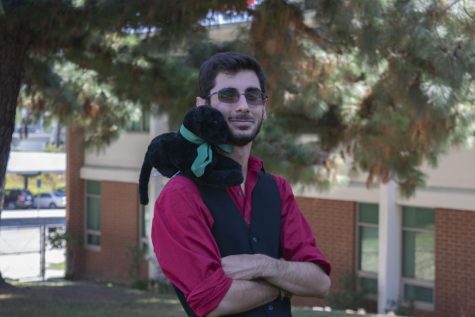 Aleks Zadorian, Magazine Editor
Hobbies/Interests: Playing accordion, reading, studying languages

Spirit animal: Dead rat

Places you want to travel to: Andalusia, Istanbul,...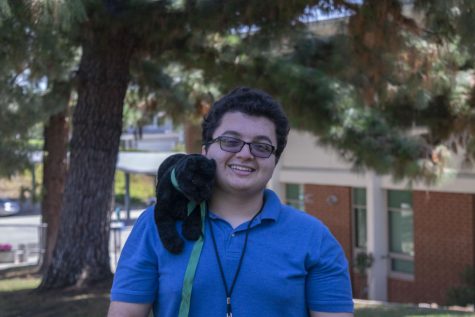 Rafael Aroustamian, Business Manager
Hobbies/Interests: Writing, Reading, Watching movies and exercising.

Spirit animal: Wolf

Places you want to travel to: Europe, Japan, Canada, the...