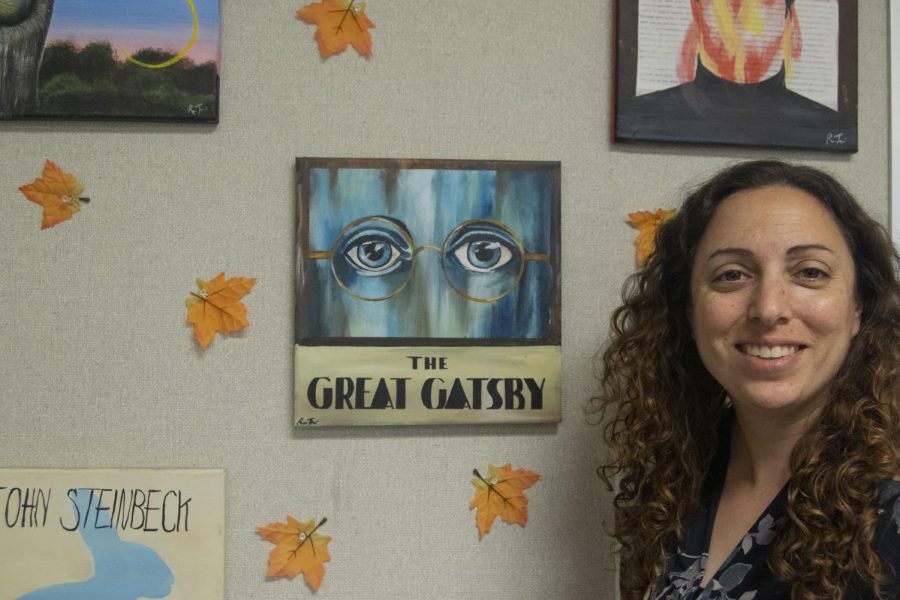 Melanie Yougurtian joins Clark's staff
"Ever since I was little, I've always had a passion for literature," said Melanie Yogurtian, the new English teacher for 10th and 12th graders. "English has always been my favorite subject and now I am able to teach it to others."
"I first thought about becoming an elementary school teacher, and that's what I began studying in college," Yogurtian said. "However, I changed my mind after about two years and decided to focus on the subject and grade levels I'm most passionate about."
Yougurtian attended Cal State Fullerton for her master's degree in English, with a focus on creative writing. She also attended Cal State Long Beach for her bachelor's degree in English Education.
Aside from teaching English, Yougurtian has also taught Associated Student Body (ASB) and Advancement Via Individual Determination (AVID). "I enjoyed being a part of the social life and events at the school through ASB," Yougurtian said. "AVID was fun because I got to focus on helping students prepare for college."
"My favorite part about being an English teacher is interacting with students and helping them to achieve their goals," she said. She enjoys reading and also likes expressing herself through writing. " I love to read and hope to one day publish my writing," Yougurtian said.
In her spare time, Yougurtian loves getting together with her loved ones. "I enjoy spending time with friends and family," she said. She also likes spending some of her time outdoors. "I particularly like to hike, run and bike," she said.
"My experience at Clark has been awesome so far. I love it," Yogurtian said. "Everyone has been very welcoming and helpful. Shout out to the English department."
Sophomore Wafaa Merzougui, one of Yogurtian students, has enjoyed being in her class. "I love how kind she is and how she is able to make learning fun," Merzougui said. "One of the things that makes her class fun is how she starts the class by asking a 'what would you do in this situation' question which allows us to interact with one another and helps us get thinking on the topic of English."
Melanie Yougurtian joins Clark's staff