'Breakfast at Andy's': Welcoming another class of Clark panthers with pancakes
Hang on for a minute...we're trying to find some more stories you might like.
Despite the superstitions, something unlucky certainly didn't happen on the day of Friday, Sept. 13, when the class of 2023 was introduced to Clark with the enjoyable event that is the annual freshman pancake breakfast, accompanied with brand new activities.
Students of all grade levels were given the much appreciated liberty to wear jeans and T-shirts on this free dress day as well. After the well-known introduction-to-Clark-speech given by Principal Lena Kortoshian, the freshmen were excused to wait in line for the pancakes.
Some students say they found previous years' pancakes less than tasty. "The pancakes were undercooked last year and disgusting," said sophomore Emin Marookian. Keeping this in mind, ASB — with the help of new advisor Sheri Scott-Sawyer — wanted to make the event more exciting.
Liana Tutunjian, ASB Director of Activities, said she's proud of this year's event because of new additions like music and better-tasting food. "This year's breakfast is way better [than when I was a freshman]," she said. Marookian, who is also ASB Sophomore Vice President, agreed. "Scott-Sawyer made [the event] much better. We had a photo booth this year, and a raffle," he said.
This year's freshmen also seemed to enjoy it as well. Freshmen Francine Batungbacal and Nikki Ballesteros, coming from Wilson Middle, liked Clark's originality with the event. "Our past school didn't have anything like this," said Ballesteros. "I got to skip first period too, which was cool."
Batungbacal said that she liked how the event put the school in a welcoming and fun light. "Middle schools don't have anything fun, besides orientation, which is boring," she said. "Clark is the only school I know of that does a fun event like the pancake breakfast."
About the Contributors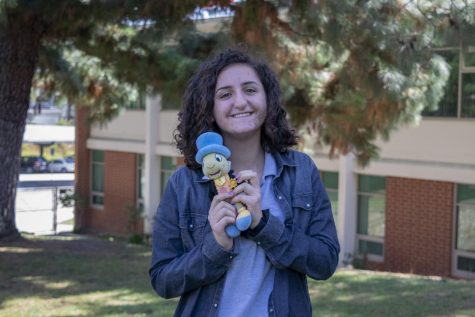 Anna Arutunian, Yearbook Section Editor
Hobbies/Interests: Reading, writing poetry, journaling, listening to music, Mandala coloring

Spirit animal: Giraffe

Places you want to travel...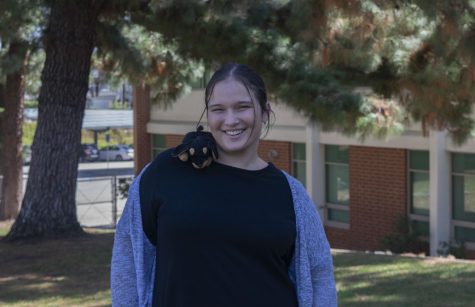 Stacey Hovhannisyan, Staff Writer
Hobbies/Interests: Playing guitar, watching movies, reading, and roller skating

Spirit animal: Hippo

Places you want to travel to: Greece,...