USC Innovate Armenia showcases Armenian Culture
Thousands of people showed up to USC's annual Innovate Armenia event on May 18 to see and interact with government officials around the world and to know a little more about Armenia. Organized by the USC Institute of Armenian Studies, the event welcomed the culture of Armenia with traditional music and art. From guest speakers to traditional Armenian coffee, it was filled with everything Armenia, even a Skype conversation with Armenia's Prime Minister Nikol Pashinyan.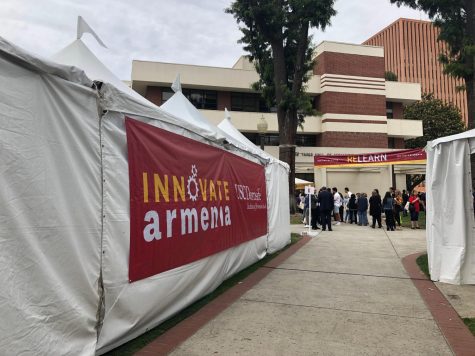 The Abril Bookstore booth displayed Armenian children's books and novels about Genocide survivors as well as old village maps that were lost during the takeover by the Ottoman Empire during the genocide.
In the heart of USC's campus, many attendees enjoyed live Armenian music with a touch of modernized sound. The Element Band combined traditional western Armenian music with a modern touch.
Performance by the famous Nur Qanon Ensemble group played with a traditional Armenian instrument, qanun. Qanun brought memories of old Armenia and the beauty of real music with instruments. "The performance made the whole audience silent, taking in the peaceful sound and beauty of the historic qanun," said attendee Celine Boghosian.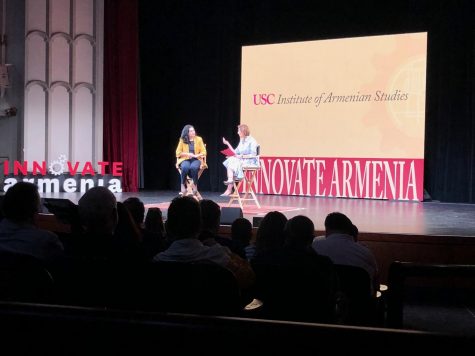 Many booths around the event advertised Armenia trips, research groups and discussions about the future of Armenia and the surrounding countries.
Many booths around the event provided information about Armenian conflicts with other countries. The Caucasus Research Resource Center (CRRC) is an organization that recognizes socio-economic and political challenges in Armenia and its nearby countries. The CRRC allows people with the interest in Armenian politics to be able to see actual data that has been collected since 2004 about Armenia and the South Caucasus.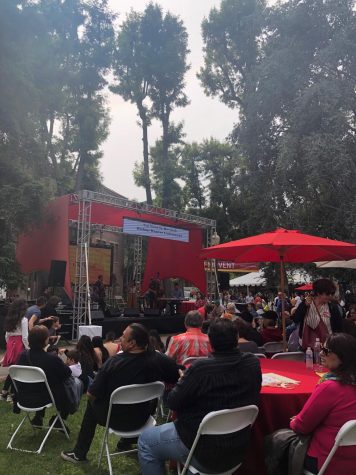 As the event went on, many people attended speakers with professions involving Armenian politics. Armine Aleksanyan, the Deputy Foreign Minister of the Nagorno Karabakh Republic (Artsakh), spoke about her experience with the hatred between Armenia and Azerbaijan. In her talk during her seminar, she said that it is not very often we get a chance to talk about Artsakh because of many limitations that we are subject to do in Artsakh, but she does believe that the world one day will mature enough to recognize it. She also indicated that many Armenians living in Artsakh could not listen to Armenian music, were not able to listen to Armenian TV and radio.