Glendale hosts annual Fire Service Day 2019
Members of the community come together to learn about fire safety
Glendale Fire Department held its annual event to celebrate National Fire Service Day at Fire Station 21. The free event gave the community members a chance to have a hands-on experience with firefighters and paramedics. They also enjoyed pancake breakfast served by the fire department.
The event took place May 11 and lasted six hours. All of Oak Street was shut down and used for Fire Safety Day. Throughout the area, firetrucks and ambulances were parked for people to take pictures and to tour. The firefighters also provided tours of the fire station and their living areas such as bedrooms, kitchens and living rooms.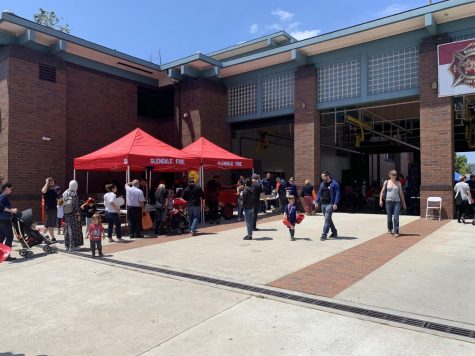 Families also met the firehouse mascot, Sparky the Firedog, and got to take pictures. Children had the opportunity to get face paintings and sit in the fire trucks. Throughout the day many firefighter volunteers also helped cook breakfast for the guests and served them to the families.
"We bring our children here every year so they can learn how to be safe in a case of danger," said Garineh Baghdasarian, one of the many parents there with their children. "The kids love to learn and enjoy the activities and I love knowing they're safe."
The families also enjoyed activities such as rock climbing. Demonstrations included the many way firefights save lives, such as getting victims out of car crashes or how to save someone from a burning building. They used stunt cars to break apart to how to save victims and they used the fire truck ladder to show how to save victims in fires. The firefighters also answered questions about fire safety.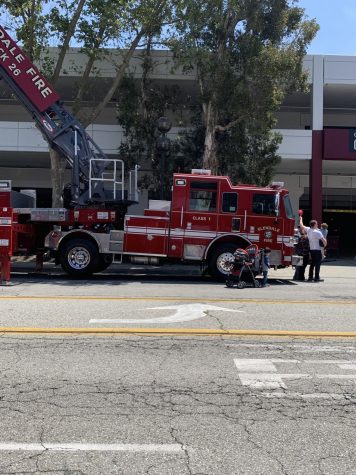 "We hold this event every year as our way to get people to know what we do here in the firehouse," said Glendale Firefighter Barin, who has been a part of the Glendale Fire Department for over five years. "Our job isn't easy but this event helps us ensure the public knows everything about fire safety."
The Glendale Fire Department also trains volunteers throughout the year to help the city with safety. They also provide many helpful tips on fire safety and how to be ready for emergencies. Their tips and training help community members prepare for any situation and gain emergency experience.
"I love coming to the firehouse because I get to see cool firefighters, and I love to learn about their lives," said elementary student Erika Abrahamian, who attends the event every year. "I like to see how the firefighters do their jobs and I can't wait to come back next year."