Team 696 dominates the competition… for most of it
How did the FIRST Los Angeles North Regional Robotics Competition turn out badly for Team 696?
Hang on for a minute...we're trying to find some more stories you might like.
With a reputation for dominating the qualification rounds in the FIRST robotics competitions, Clark's robotics team, Team 696, appeared to be the clear victors of the March 15-17 Los Angeles North Regional Robotics Competition. Match after match, Clark's robotics team was unstoppable, beating out robot after robot, and ultimately securing their ending up Rank 1 position after the preliminary matches.
But with all eyes focused on Team 696, the tension at the event's venue, Valencia High School, rose to extreme heights as every other robotics team eagerly approached them during the alliance selection process. However, along the way, Team 696 and their paired allies were eliminated immediately after they entered the elimination rounds. So, what happened?
The three-day competition featured 36 teams from the Los Angeles region. Participating teams were selected through invitations and were set to compete in 70 qualification matches, intended to rank the teams based on their performances.
Before the qualification matches commenced, however, teams were given a practice day, on March 15, to prepare their robots for the upcoming competitions. Teams checked for mechanical errors and tested them for program issues, and some even competed in practice matches to intimidate the competition around them. "We were pretty happy with how the day turned out," said senior Justin Gonzales. "Getting the robot ready up to standard and having some practice matches in that day turned out to be the right confidence booster we needed."
On March 16, the real competition began. Teams sized each other up while Clark students did an entirely different thing, as their peanut gallery complimented and cheered for nearly every other team. Regardless, the gym's tension soon lifted. "The only reason we cheered was so that the other teams would have a false perception of Clark, thinking that we are these happy hippies, but in reality were ready to win this competition," said senior Ji Hoon Choi.
And it looked like Clark's peanut gallery strategy worked. Other teams underestimated Clark's ability to pull off win after win after win. By the end of the day, Team 696 ended up in Rank 1. (Being placed first in the qualification rounds gave Team 696 first pick of choosing alliances for the main match held March 17.)
Senior Syed Hasan, the leader of the alliance selection processes, gathered Clark's peanut gallery's notes, where they reviewed each robot during the qualification rounds. But with hesitation and the clock ticking, Hasan quickly chose Team 3863, Pantherbotics, and Team 3925, Circuit of Life, because Choi indicated that they showed promise from the previous match.
With that, Team 696 headed straight into the first quarterfinals match. But with all eyes on them, the pressure was on.
The objective of this elimination round was cooperating with one another. Teams would use power cubes to control the switches and scale, pass power cubes through the exchange zone for power-ups, and ascend to face the boss. Teams were only able to preload one power cube per robot. Additional power cubes were available in the power cube piles along the fence nearest to the scale and in each alliance portal.
The round initially proceeded smoothly. Point. Score! Point again! Score! The offensive team, comprised of Team 3863 and Team 3925, appeared to dominate the challenge given at hand and steamrolling over the defenses the other team placed.
With only points away from winning, Team 696 seemed to be in the winner's seat. But all of a sudden, the game stopped. Murmurs across the room soon filled the stadium. Heads peaked over, down at the arena to see what was going on. The referee declared that Team 3863 and Team 3925 made a foul, stopping them in their tracks. The team was forced to forfeit points and their shot of winning flew out the door. The first round ended in a loss for Team 696.
With such a heartbreaking loss, Team 696 got back up on their feet and gave their alliances some encouragement to proceed into the second round. Too bad this second round was far from smooth. During the beginning competition, Team 3925's robot got stuck on one of the obstacles, disabling them for the rest of the competition, and Team 3863's robot fell over, leaving only Team 696 alone to play hard defense. To no surprise, Clark's robotics team was instantly defeated in a 1-3 attack, ultimately placing them last place.
Though Team 696 lost the FIRST Los Angeles North Regional Robotics Competition, they still have hopes set for their next competition— the FIRST Las Vegas Regional Robotics Competition— which will be held at the Thomas and Mack Center March 27-30.
About the Contributors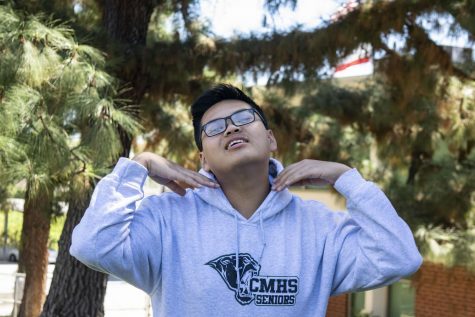 Bryan Han, Yearbook Section Editor
Hobbies: Watching Alexa make coffee without me

Favorite shows: RuPaul's Drag Race

Places you want to travel to: Lost in Narnia with Victoria and...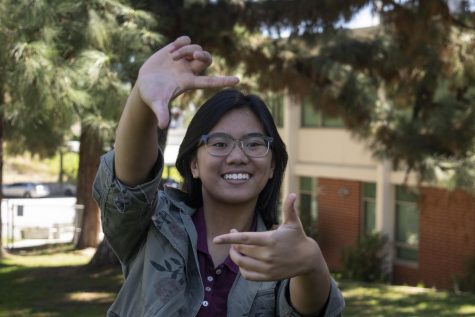 Lois Ramilo, Yearbook Section Editor
Hobbies: Sleeping, eating, traveling and more sleeping

Favorite shows: Too cool to have any

Places you want to travel to: Wakanda, Bhutan, Antarctica

Items...