Evelio Martinez experiences being a principal for a day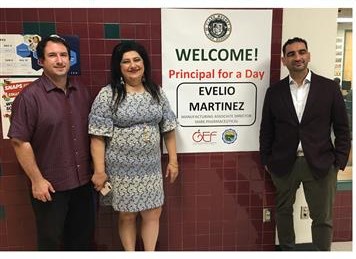 On Dec. 6, Evelio Martinez came to Clark as our principal for the day. He is currently a Manufacturing Associate Director from Shire Pharmaceutical, who monitors more than two hundred people and he also helps and makes medication.
The Glendale Unified School District reaches out to local businesses annually for anyone interested in becoming a principal for a day. Martinez took the opportunity he was offered at work, and decided that he wanted to go to a high school. At 7:30 a.m., Martinez met with Principal Lena Kortoshian and other staff members during a meeting. At that time, he was able to ask questions about our school's funding plans, when our school was established, among other questions, so that he got an understanding of what the school was like before going around the campus.
Right after the meeting, Martinez and Kortoshian walked around campus to see the students' working environments during second period. "We just went class to class and I started meeting people and the great things you guys do here," Martinez said. "Everyone seems like a family here."
Martinez said he liked how students were also utilizing technology, because when he was in high school, technology wasn't as important as it is now. After going through the classes, Martinez and Kortoshian went to a lunch meeting at the school district with the other principals for the day.
Martinez said that the day gave him a chance to see how much high school has changed with all the technology developing at quick rate. "Prior to driving in I had no interest of being a principal, but after interacting with the students and the staff, it would be great," Martinez said. "Working with kids and seeing them growing is very rewarding."
About the Contributor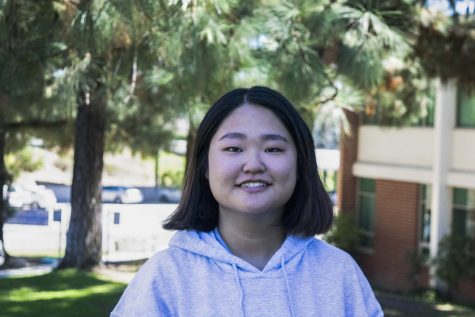 Leslie Chung, Content Editor
Hobbies: Music and Reading

Favorite shows: Vampire Diaries, Hidden Singer, Anne without an E, My ID is Gangnam Beauty

Places you want to...