Letter writing in Little Tokyo brings generations together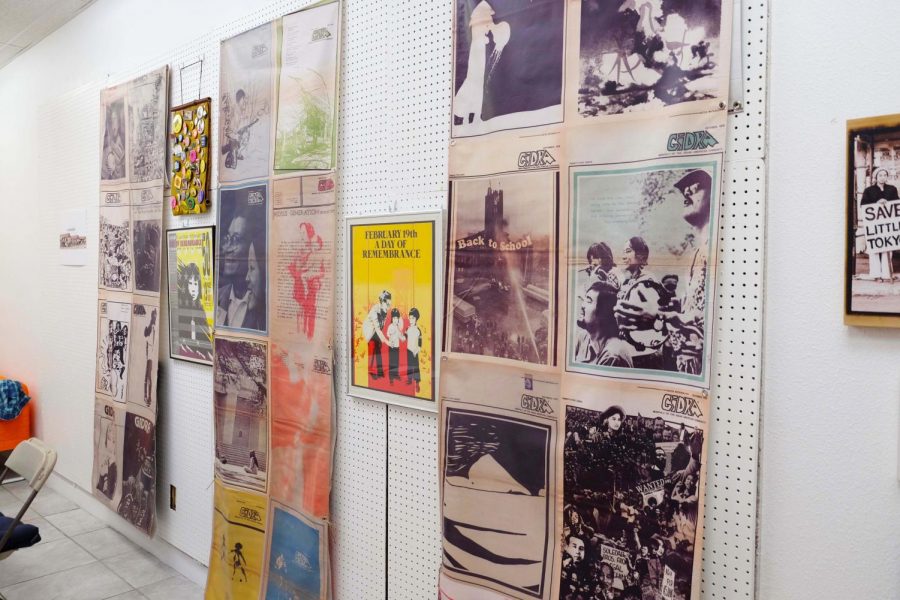 Late in the evening of November 7 in Downtown Los Angeles, within the confines of an abandoned business in Little Tokyo, activist and poet Traci Akemi Kato-Kiriyama read aloud from an archive of personal letters. The letters were written by the children in Japanese internment camps; they set the mood for the night of letter writing that was ahead.
Inside of the room was brightly lit, and Japanese and activist posters covered the walls. The required "no shoes rule" and the smell of lemongrass kitchen cleaner gave the all-too-familiar atmosphere of a typical Japanese household.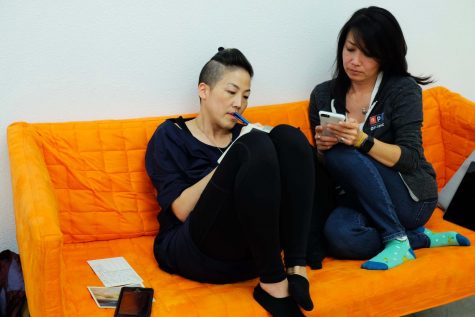 The occupied space belonged to a business that could no longer pay the constantly rising rent. Traci Akemi Kato-Kiriyama works with the building's owners, The Little Tokyo Service Center, and First Street North, to create the night of letter writing. The Little Tokyo Service Center wants to see the building as a community occupied space and a place to host activities along with informational sessions where people can donate money to make sure gentrification in Little Tokyo can be stopped. Different community groups occupy it for two months and create projects and activities such as the letter writing night.
The purpose of the night was to write a letter to someone without any specifics; paper, stamps and snacks were provided, but the rest was up to the participant. To start, the group of about ten stated their names, pronouns and reasons for attending the letter writing workshop; they indicated who they would be writing their letters to.
"I'm going to write to my teenage daughter," one man said. "There has been a lot of tension between us, and a letter would help get out some things that have not been said."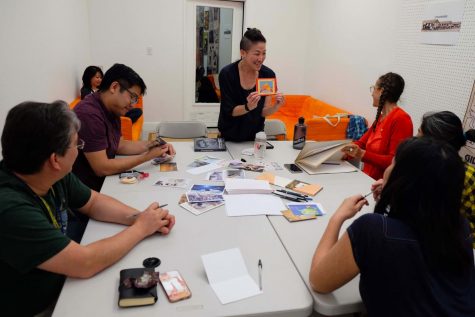 Mitsuko Brooks, another participant, said that she had been sending letter art to two of her best friends for quite some time. "Letter writing has been precious to me since I was very young due to moving around throughout my military brat childhood," Mitsuko said. "Being an introvert and loving written words makes me a strong proponent for letter writing." Mitsuko wrote her mother a letter after going through a rough patch with her dad.
During the course of the evening, Kato-Kiriyama explained the importance of letter writing. "I see these letters from people like Gordon Hirabayashi and children out of camp and just think about how the art of letter writing and letters in general are kind of being lost today," Kato-Kiriyama said. "That art and basic communication is so beautiful, so I just wanted to provide a space where everyone could pen a letter and actually take a stamp and envelope and mail it to somebody."
Soft music played as the group began to write, spending up to an hour working on their letters. People spread out across the room, making themselves comfortable on the tatami mats and sofas. Some just sat at the table.
When the night drew to a close, some had one or two long letters written in the space that Little Tokyo provided.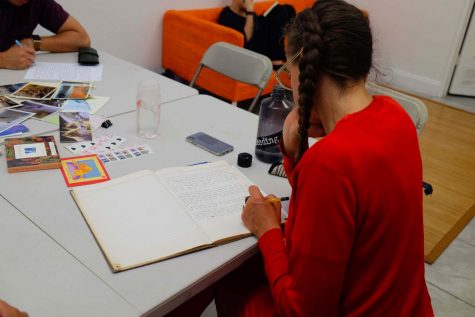 About the Contributor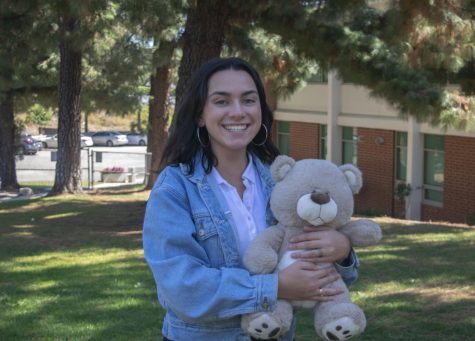 Reed Maruyama, Design Editor
Hobbies/Interests: immigration, healthy lifestyle, dance, art, writing

Spirit animal: Butterfly

Places you want to travel to: Bora Bora, Greece,...