Speech and Debate students compete in the annual Mock Trial competition
Hang on for a minute...we're trying to find some more stories you might like.
"Objection your honor, the lawyer is badgering the witness!" This was one of many phrases that could be heard at the annual mock trial competition this year, with schools from all over the state of California competing.
On Nov. 5, students from teacher Melissa O'Gara's Speech and Debate class competed in the first round of the Los Angeles County Mock Trial competition, sponsored by the Constitutional Rights Foundation. Each of the two Clark Magnet teams got the chance to argue a case with a difficult fact pattern and were able to experience what being a part of a criminal trial is like.
The Green team got a raw score of 255, while the Yellow team got a raw score of 235. It will not be known which, if any, team advanced until after the second round on Nov. 13.
The trial was centered around defendant Reagan Klein, charged with falsely reporting an emergency and making a criminal threat. Reagan and his coworkers, who work at the Hennessy's restaurant, catfished the victim, Sawyer Smith, after she became famous on social media in order to get her to stop mentioning her fame. Sawyer told Sam Kolostian, the restaurant owner, that Reagan had broken an oven on New Year's' Eve as an act of retribution, and Sam fired Reagan and threatened to sue him for breaking it. In response, Reagan made a death threat to Sawyer Smith on social media, and Sawyer was swatted later that day.
In the months leading up to the annual competition, students from O'Gara's class practiced every other day by having the witnesses memorize their lines, and the lawyers coming up with questions and statements to the court. Unlike previous years in which students only practiced every Sunday (due to the activity being a club and not a class), everyone was given the chance to extensively ready themselves to perform well.
O'Gara said that the program becoming a class proved beneficial to everyone involved in Mock Trial at Clark. "We were able to analyze the case more deeply and had more time for preparation, practice, and peer review," O'Gara said.
Giving the Clark Magnet teams an advantage, O'Gara's husband, Michael O'Gara, a judge and former prosecutor for almost two decades, frequently came to the class in order to give assistance to the students and preside over practice trials. Mr. O'Gara made sure to explain court objections and how to respond to them, and asked questions to pre-trial attorneys to show that they could think on their feet.
Senior Sangam Sharma explained how having Mr. O'Gara in the classroom helped to prepare the team via his straight-forward attitude. "Having Judge O'Gara around is so helpful," Sharma said. "Right away, he can catch a mistake that we've missed for weeks. He isn't like a teacher; he doesn't worry about offending us or how his words will be taken. He tells us exactly how it is and is very direct with us, which I'm grateful for when I need his help."
Once the actual competition date arrived, tensions were high when the students entered the courthouse. Nevertheless, both teams were able to perform as well as they could due to the fact that they had the time and eagerness to prepare.
Sophomore David Najaryan said that he now views Mock Trial as an elective in which no individual can simply be idle. "From being in the class, I learned that Mock Trial isn't as simple as memorizing lines but involves effort," Najaryan said.
About the Writer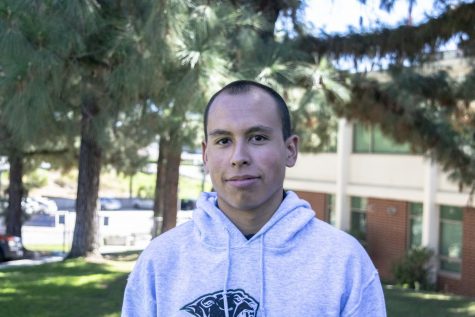 Carlos Rodriguez, Website Editor
Hobbies: Playing the electric guitar, going on Reddit

Favorite shows: The Office

Places you want to travel to: San Francisco, Mexico, Canada, Norway

Items...