Clark's annual Clarktoberfest provides food, fun for students
"I was really sad that there was no In-N-Out this year," says freshman Mane Ghazaryan.
I was looking forward to it."
Similar to Ghazaryan, many people this year were anticipating the In-N-Out truck, as it is a tradition every year during Clarktoberfest. This year, Clarktoberfest was held on Oct. 17. Most traditions were kept and enjoyed by students, including club games. For example, Creative Writing Club and Green Club collaborated to supervise the toilet paper toss game. Green Club president Emily Woods said, "ASB told Green and Creative Writing Club to come together. It's getting kind of out of hand though… The toilet paper's going everywhere!"
Other clubs also hosted booths, in which people got to color their own bookmarks from Green Club, participate in the traditional panther bean bag toss, and even have their faces painted. The Publications class also sponsored the photobooth, which provided silly accessories to take pictures with friends.
While the In-N-Out truck wasn't available, in terms of food, students enjoyed the usual $5 boba drinks from Bobatime (despite running out quickly), pizza and Krispy Kreme donuts.
Despite all of this tradition, some things changed in comparison to last year, including the event's location which was moved to the covered lunch areas, the amphitheater and the auditeria instead of the field which has normally been used. Most people were not fans of this particular change. "I think that Clarktoberfest needs to be a bit more controlled," said freshman Isabel Casem. "It's a bit of a mess, because it's confusing to know where everything is all the time."
The festivities and fun relating to Clarktoberfest was nonetheless enjoyed despite unfamiliarities. "I think Clarktoberfest was a really great experience. I really enjoyed the food and all the activities that were provided," said sophomore Alena Kunjumon. "I think that it's such a great thing that Clark has and I hope it continues for many more years."
About the Contributors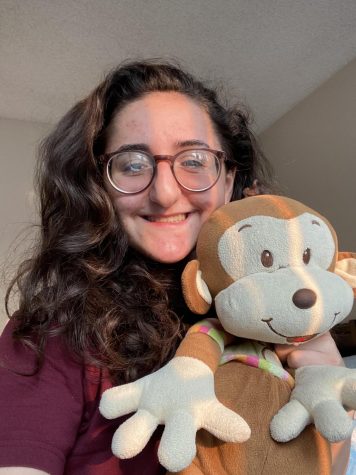 Anna Arutunian, Yearbook Managing Editor
Hobbies/interests: Baking, handcrafting, reading/literature, listening to music, watching movies, collecting rocks/shells

Fav artist: Troye Sivan

Movie...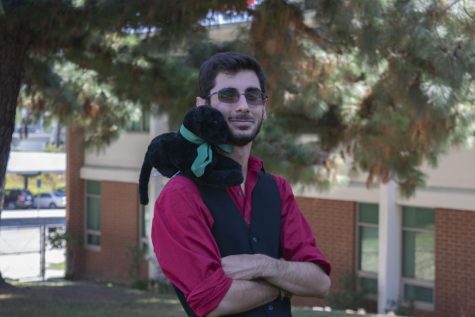 Aleks Zadorian, Magazine Editor
Hobbies/Interests: Playing accordion, reading, studying languages

Spirit animal: Dead rat

Places you want to travel to: Andalusia, Istanbul,...