Madison McWilliams performs at Clark Magnet High
Hang on for a minute...we're trying to find some more stories you might like.
Clark Magnet H.S. students and teachers clapped and cheered as 16-year-old Madison McWilliams entered the stage in the cafeteria during lunch on Oct. 15. The room was packed, with all the chairs taken as both students and the teachers were forced to stand. The teenage singer, along with two dancers, performed three songs, ending with her recent hit "Living for the Weekend."
Originating from Austin, Texas, McWilliams began singing and playing piano at a young age, getting better as the years passed. Releasing her first song "Smell the Roses" in 2016, she continued writing and performing songs, and today she has a total of five songs.
Many students at Clark hadn't heard of McWilliams before they saw posters of her plastered throughout the school. They didn't know exactly what to expect.
"I thought her voice was amazing, very talented," said junior Sona Keshishyan. "I have no doubt she will become more famous as she gets older." Others had similar opinions. "Even though I couldn't understand what she was saying in her songs most of the time, I really enjoyed the music and her voice," said junior Gabrielle Scott after hearing McWilliams perform.
McWilliams' performance was also part of a much more important topic, voting, especially directed toward students still in high school. She performed in support of the voting organization HeadCount, registering teenagers ages 16 and up so they can vote right when they turn 18 and be in control of their own future. "I am definitely thinking about registering with HeadCount now," Keshishyan said.
About the Contributors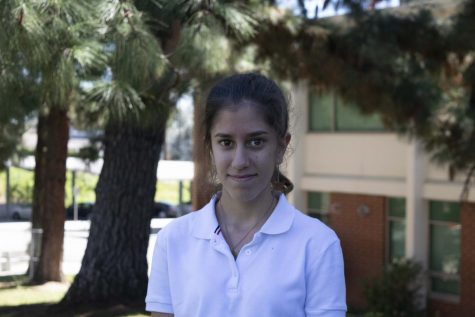 Arpa Bonyadian, Staff Writer
Hobbies: Watching Netflix, Eating Food, Reading, and Hanging out with Friends

Favorite shows: Riverdale, The Fosters, Stranger Things, The Good Place,...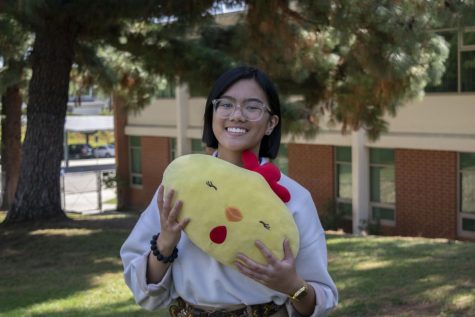 Lois Ramilo, Yearbook Managing Editor
Hobbies/Interests: Traveling, Hiking, Fashion, Photography, Playing the Ukulele

Spirit animal: Wolf

Places you want to travel to: Greenland, the...