Creating apps and websites
Going to a school event, it'd be assumed students from the same school would be grouped together on different teams. However, at the fourth annual Hackathon hosted by the Central Valley Alliance on Sept. 21, Dominique Evans-Bye's Environmental GIS class found themselves divided into teams with students from other schools.
"We thought we would be working together so it was definitely a surprise," said senior Shelia Mgrtichian. "But I would overall say it helped us in the sense of us stepping out of our comfort zone and working with other people."
Senior Emily Woods came in third place with her team of students from other local high schools and colleges. "Well, it's always exciting to win something, I guess," Woods said. "Especially since I don't have any experience in designing websites. Of course I wish I was grouped with the other students in the class to celebrate with."
Students from all over California gathered at the Glendale Central Library for the event and were divided into 18 teams. This year, students were tasked with creating either an app or a website that provides community members a platform to directly tap into Glendale City Hall. The community would be to inform city officials of their needs, express concerns and stay connected with Glendale. City officials should also be able to update the community about new ideas, challenges, and projects.
The hacking started at 10 a.m. and went till 2 p.m. before the groups would present to Zareh Sinanyan (Mayor of the City of Glendale), Gregory Kajszo (Senior Innovation Analyst) and Petros Altunyan (Vice President of Comerica Bank).
During the four-hour timeframe, lunch was brought in to help the students focus and keep their energy up. As the time came closer for students to pitch their idea to three judges, groups left the mainroom to practice their presentation. After an hour and a half of listening to different app ideas and website plans, the final scores for the teams were in and the winners for the top three places were announced.
Being forced to work with other schools we had to learn how each person produced their best work and make sure everyone did their parts to create a successful design. "Communication played a large role in actually working efficiently. It was just talking and contributing with the other team members," said senior Shreeja Guntireddy. "It was asking what they would've liked to see and working with that."
About the Contributor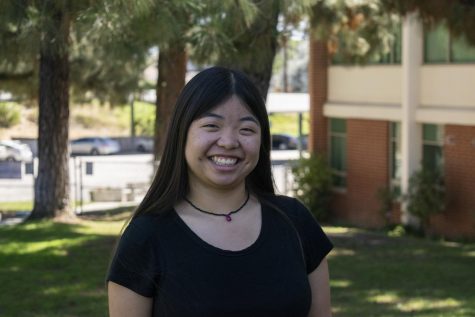 Shaye Holladay McCarthy, Magazine Editor
Hobbies: Archery, dance, writing, cooking, music

Favorite shows: Game of Thrones, Criminal Minds, World of Dance, Legion, Runaways, Daredevil, Runnning...