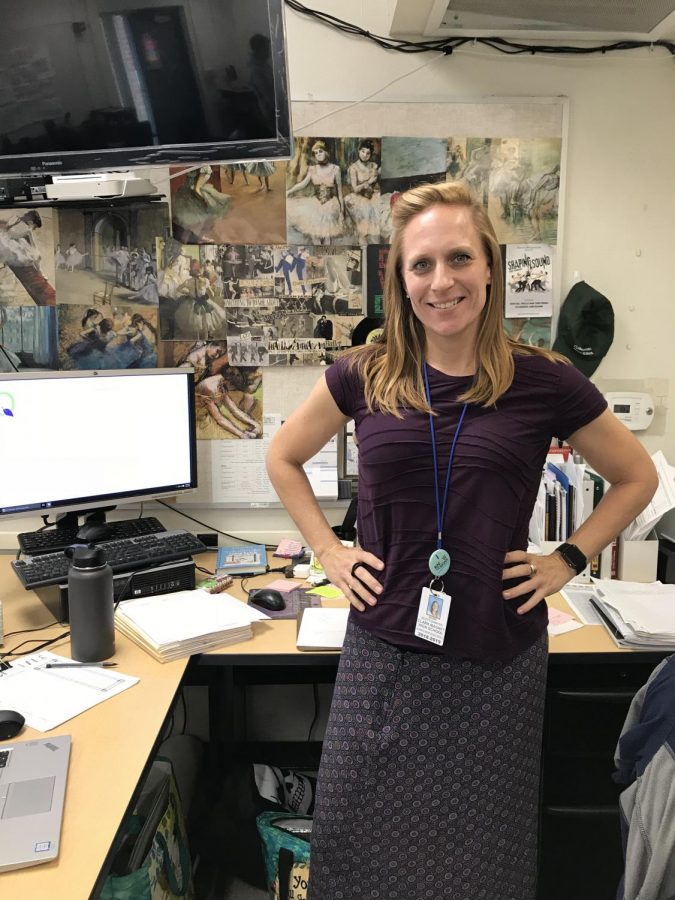 Shari Scott-Sawyer joins Clark's staff
After having taught at the secondary level for seven years and three years at the collegiate level, Shari Scott Sawyer took the job as the new college preparation and health teacher here at Clark Magnet High School.
Scott-Sawyer's journey in becoming a health teacher began during her high school years at Cypress High School when she became a peer educator for a program called Peer Education Program of Los Angeles (PEP/LA). "I would go to various high schools, colleges, and community events and teach them about HIV/AIDS," Scott-Sawyer said in an email interview. After attending these events, she realized that she wanted to pursue health as a career.
Scott Sawyer attended the University of Maryland, College Park where she graduated with a Bachelor of Science degree in Community Health Education Degree and a Masters Degree of Science in Counseling with an emphasis in Student Development in Higher Education.
Aside from teaching health, Scott-Sawyer also taught leadership at Branham High School in San Jose. "I love teaching leadership," Scott-Sawyer said. "It is such an interesting topic because there are so many theories about leadership."
Aside from being a teacher, she is also a mom of four children. "I spend most of my time away from school taking my kids to and from their various activities, and the weekends are spent going to their games and performances," Scott-Sawyer said. Although she doesn't have much free time, she enjoys going on hikes, reading, and dancing.
"Clark is an amazing school. The staff is so friendly and helpful and the students are great! I absolutely enjoy teaching at Clark," she said.
Daniel Legita, a freshman at Clark and one of Scott-Sawyer's students, said that he has enjoyed being a student in her class. "I love her kind attitude and her warming, welcoming personality. She makes the entire class feel fun," Legita said. "I like her because she has the ability to balance fun teaching and classwork."
Shari Scott-Sawyer joins Clark's staff