AP Environmental Science strengthens Clark's science department
For the 2018-19 school year, Clark has introduced one period of a new AP science class, Environmental Science. Few students were willing to take on the new class, but the course has many benefits, according to teacher Dominique Evans-Bye, who was integral in introducing the class to Clark.
"AP Environmental Science gives another AP class, students another chance to increase their GPA, and the school an opportunity to increase our state standings," Evans-Bye said.
The class is centralized on human effects on the environment as well as how to test different types of damage on the environment such as water and air quality.
The class itself is also quickly becoming a strong candidate for one of the more well-rounded classes available at Clark. Though the AP class is in its pilot stages, Evans-Bye has high hopes for it. "This class is a combination of the college class I teach at GCC, Human Impacts on the Environment, with biology class, giving a lot of the core concepts of ecology," said Evans-Bye. "It's an even bigger class than GCC offers."
Evans-Bye was encouraging of those who were hesitant to join the class and might be eligible to join next year. "It's a really fun and interesting class," said Evans-Bye. "We all need to be aware of what our impact is on the environment, and the things that we can do to lessen our impact on the environment to live a more sustainable lifestyle."
"I think I'm going to have a lot of fun in this class," said senior Gisele Navarro. "Ms. Evans is really laid back and I'm excited to see what the rest of the school year will be like."
About the Contributors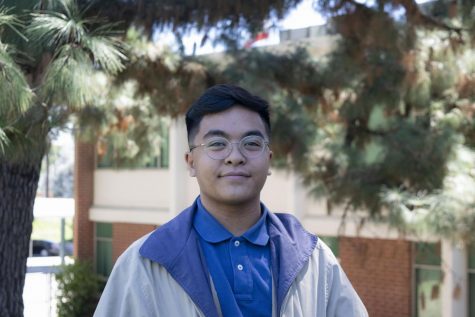 Theodore Supangan, Design Editor
Hobbies: Playing and watching basketball, listening to hip hop, taking pictures
Favorite shows: The Office, Parks and Rec, Daredevil
Places...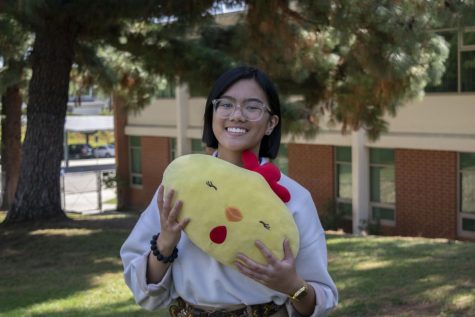 Lois Ramilo, Yearbook Managing Editor
Hobbies/Interests: Traveling, Hiking, Fashion, Photography, Playing the Ukulele

Spirit animal: Wolf

Places you want to travel to: Greenland, the...