Turning through high school memories
After many months of hard work, the yearbook for the 2017-2018 school year has finally arrived. Students in Publications have worked throughout seventh period, enrichment, and even till late at night to provide a way for students to look back at the "golden memorable moments" of the year.
Nearly every student is featured at least once in the yearbook with the same photo that they have on their ID card arranged by the student's last name.
Students who participate in clubs, school activities, and class projects will be featured more frequently in the yearbook. Freshmen students are also able to get an idea of the various classes, clubs, and activities offered.
If students want to find themselves in the yearbook, they can check the back of the book, find the index, and locate their name which has several page numbers next to their name.
"It's easy working on the yearbook because I don't really have to do any writing or interviewing, but being an editor can become challenging when my section members are late on their deadlines," said senior Urielle Corcuera. "But in the end, my section and I overcame the challenges and it's very rewarding to see our hard work published and enjoyed by the students."
"Since it was my first time working on the yearbook, I designed my spreads to my liking making sure to ask my section editor and others in the class for suggestions and advice." said junior Carlos Rodriguez. "I really enjoyed seeing how the yearbook turned out, and it was a great feeling to see my spreads on the actual book itself."
Yearbook sales and distribution began on May 10. The yearbooks cost $85 with the ASB sticker (bought at the start of the year) and $90 without. Out of 400 yearbooks delivered to Clark, 250 were pre-ordered and 70 were sold as of May 22
"I thoroughly enjoy my yearbook," said senior Alexander Fenyes. "I love the art style and the aesthetics of the pictures. Worth every penny."
About the Writer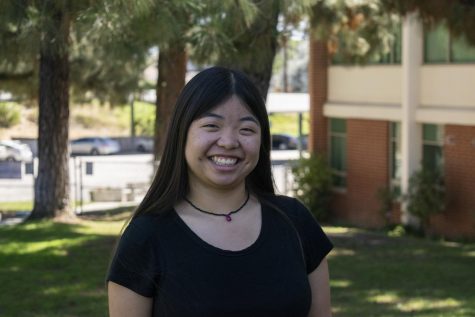 Shaye Holladay McCarthy, Magazine Editor
Hobbies: Archery, dance, writing, cooking, music

Favorite shows: Game of Thrones, Criminal Minds, World of Dance, Legion, Runaways, Daredevil, Runnning...