Experiencing Glendale through taste
Kasy Vasquez, Executive Website Editor, Magazine Editor
May 23, 2018
Filed under News
Hang on for a minute...we're trying to find some more stories you might like.
On May 2, a pink wristband marked those who could, at a whim, walk up to any table or location with a "Taste Walk Stop Here!" sign and walk away with some food, with anything from pie shots to Chinese food at their disposal. People milled about Brand Boulevard for about five blocks, enjoying not only the food but also live entertainment from several local artists and school bands.
Walking down the street, plate in hand, stimulated not only your tastebuds but also your ears, as one music set faded into another above the rumble of cars passing on. From Olive Garden to the Museum of Neon Art, the soundscape shifted from jazz provided by the Herbert Hoover Jazz band and classical from the Caesura Youth Orchestra to the soothing voice of award-winning soul artist Malynda Hale.
"I really enjoyed the fact that I was able to have a little taste of what Glendale has to offer," said Caesura member Allen Cruz. "It was very nerve-wracking to be performing for all the passerby, but I think it went well."
Taste Walk Glendale, formerly known as Taste of Glendale, is held every year in May as a fundraiser to help Glendale Arts and the Alex Theatre. Forty-two restaurants participated this year, from 85 Degrees C Bakery to Vertigo To Go, representing everything from Armenian, Italian, South American and American food, as well as desserts ranging from sample milkshakes at Electric Pussycat to Porto's famous Refugiados.
Most stands seemed to operate on an unlimited model, where people could come back for more food as many times at they liked, granted the food or utensils didn't run out. However, some stands, like the Pie Bar stand, had a strict one pie shot per person policy, due to the fact that pie shots were served in custom shot glasses that the attendees could keep as a memento of the event.
About the Writer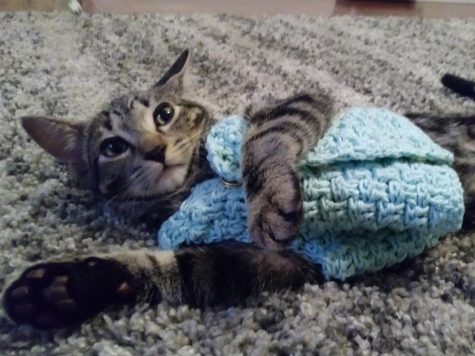 Kasy Vasquez, Executive Website Editor, Magazine Editor
Interest/Hobbies: My cat
Favorite year in music : 2004
Goals in life: To one day lie in a ditch somewhere of a highway in rural Nebraska in...