Glendale High School's 17th Annual Armenian Genocide Commemoration unites District in remembrance of the Armenian Genocide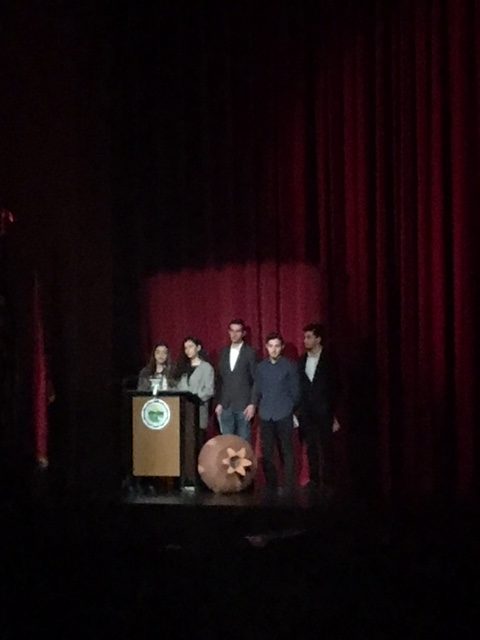 Glendale High School held their annual Armenian Genocide commemoration on April 18. Schools from all over district came with performances, poems and even an Armenian group performing traditional music that came from the country itself.
Armenian clubs from all GUSD high schools showed the audience the horrors Armenians went through.
Hoover High School performed a traditional dance, one of many cultural performances. In the beginning of the commemoration, the GHS choir performed the Armenian national anthem.
"I was very impressed to see the students sing the Armenian national anthem in Armenian," said Tsoler Dermejian, a sophomore at Clark Magnet High School.
Greg Krikorian, the Board of Education for Glendale Unified School District spoke about the strength Armenians have. "We will all rise together as Armenia. We are all Armenia," he said.
Jefferson Elementary students sang an Armenian song, "Kilikia," while Hoover students danced to the music. A poem written by a GHS student depicted how Armenians are still alive despite the challenges they have faced. "We are still alive. We will be living ever more," the student said.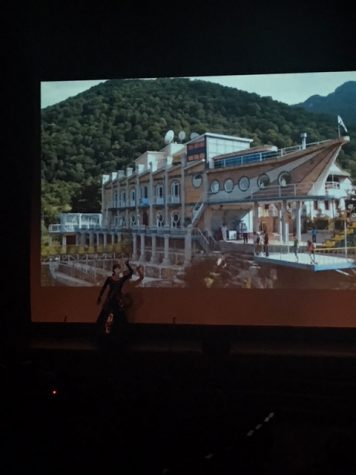 Throughout the commemoration, Armenian music helped the audience picture in their mind the pain and fear people went through. "The music made me go back to my roots and truly showed their passion toward their country," Dermenjian said.
Clark Magnet students Rafi Rajoyan, George Bandek, Shant Martirossyan, Tenny Alaverdian and Lilit Martirossyan gave a presentation about a city in Armenia, Artsakh. "Artsakh is a very important topic cause not many people know about it's rich history and it's current affairs," Rajoyan said. "It is often forgotten about due to not having its independence, and I think Armenians in Glendale should know about it."
Ani Avakian, a sophomore at Clark, enjoyed embracing her culture and how she felt like home. "I'm glad I attended the commemoration because I now know more about my country than I did before, and it showed me the country Armenia will always stand," Avakian said.
About the Writer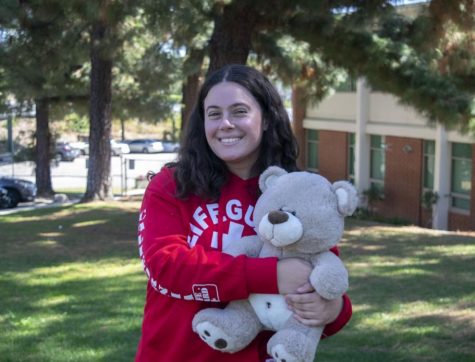 Alexandra Der Boghosian, Content Editor
Hobbies/Interests: Writing, Reading Literature, shopping & Going to Flea Markets

Spirit animal: An Owl & Audrey Hepburn

Places you want...