GHS drill team dance their hearts out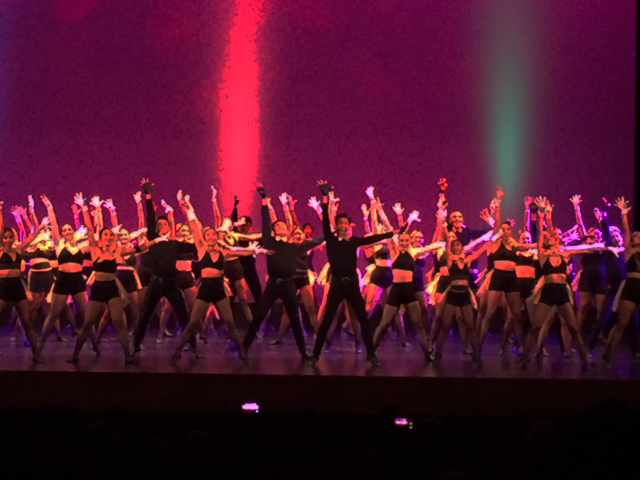 The audience cheered as the curtains in the Glendale High School's Performing Art Center went up on April 13, revealing Glendale High School drill team with their heads high, waiting for the first beat to play. Shouts of people's names echoed across the auditorium as The Greatest Show started to play.
Dancers in bright outfits flooded the stage as the music pulsed on. The drill team beamed, moving quickly and confidently after bringing home many titles after this year's competitions. They were awarded first place in USA Nationals for coed dance, large dance drill, and small dance drill. They also brought home the West Coast Championship in coed dance and large group hip hop.
"More than anything, when I was up [on stage] I felt proud of what we accomplished this year and the titles that we brought home," said Glendale High School senior Kira Lazzarini. "The last show was really emotional for all of the seniors." Spending an average of 40 hours each week together including practice and competitions, the team is extremely close. "My team is like my second family," Lazzarini explained. "Since we spend so much time together we are all super close which is great because we all have each other's backs no matter what."
According to the team, the training period is long and brutal, practicing tricks, learning stunts, cleaning up choreography, learning new material, and practicing routines over and over again for sometimes up to 12 hours a day.
With the amount of practice and floorwork the dancers do, injuries always happen. "When I first joined the team, I got injured three times in my first week," said Glendale High School sophomore Janella Salas. "I got a big bruise on my shoulder, pulled my hamstring, and dislocated my kneecap. It was really hard."
Through injuries and rough spots, the coaches were always there to help out, Salas said. "I feel very comfortable and safe whenever [the coaches] are teaching us, there's a perfect border line between friendship and business," Salas said.
During competition season, there is a lot of pressure to win, but all of the hard practice pays off as the team brings home many titles each year.
The team puts on a showcase for friends and family each year, showing off the routines they did for competitions. A lot of masks and red outfits were exhibited, matching the Greatest Showman theme. The team danced through hip hop, lyrical, military, coed, all male and all female routines with grace. Some of Glendale High's gym classes even performed what they had learned in P.E. class.
The seniors always have a special part in the show. They bring their siblings up on stage to perform the "siblings dance" and even some of the parents do a dance number. The senior slideshow is the real tear-jerker of the show, showing the pictures of each member growing up and their life on the drill team.
The show closed with the whole team dancing to a mix of songs and the seniors taking their final bows.
About the Contributor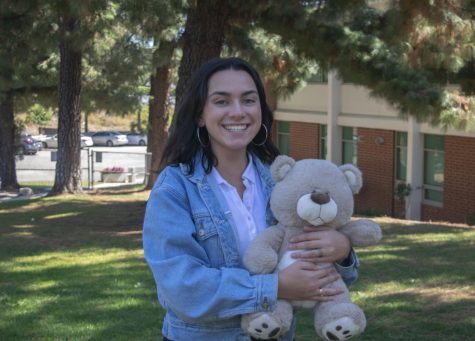 Reed Maruyama, Design Editor
Hobbies/Interests: immigration, healthy lifestyle, dance, art, writing

Spirit animal: Butterfly

Places you want to travel to: Bora Bora, Greece,...