Jackalope bridges the gap between shoppers and artisans
Hang on for a minute...we're trying to find some more stories you might like.
Although many know the benefits of shopping small, it can be a challenge to avoid the allure of large businesses, which sell a plethora of products for bargain prices. To make that challenge even harder, during this time of year shoppers are pressured to search for the perfect gift and are drawn by Black Friday and Cyber Monday sales. Luckily, the weekend before Thanksgiving, Jackalope dropped by Pasadena's Central Park to help ease the holiday frenzy and remind shoppers of the benefits of supporting local businesses.
Jackalope, a biannual indie artisan fair, has been around for four years and serves residents near Pasadena and Denver. It provides an outlet for artists to sell their wares and for buyers to find unique items. "We're all about the shop small movement and supporting handmade goods," said Jackalope co-founder Melissa Shipley.
This year, over 250 small businesses arrived to Jackalope, hoping to attract numerous patrons, including trendy teens, millenials,and families. Vendors sold a variety of products, from clothes and accessories to soaps and books, and also offered workshops to those who wished to learn from the best. Although every vendor sold distinct items, there was one thing they all had in common. "Every one of these people started their own business," said Lynn Klopfer, owner of Brown Bag Books. "That's one thing that makes fairs like these so special."
Most sellers make every product themselves and were available to talk to customers and answer questions. "Jackalope allows people to connect to artists, in a more personal way than online," said Leah Owen, owner of Leah Owen Art. "I get to meet people I wouldn't normally meet, and this furthers the artisan community. We're really tight-knit online, but it's different and better to see fellow artists, talk to them."
In order to help people congregate, there were multiple couches set up in the park's open space, and free games like Twister and bean bag toss available to everyone. Vendors conversed with familiar customers, friends sat in the grass and families bonded over plates of food from one of many food trucks. With the friendly and diverse vendors, food, and activities, Jackalope provides a different experience than one would get at a shopping mall or large business.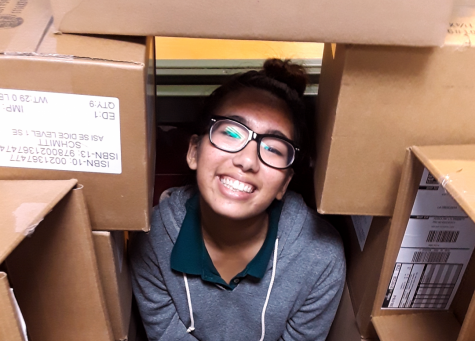 Sangam Sharma, Staff Writer
Interests/Hobbies: Breathing, reading, sleeping, and eating.

Favorite year in music: 1971
Goals in life: Live until 29.

Three words to...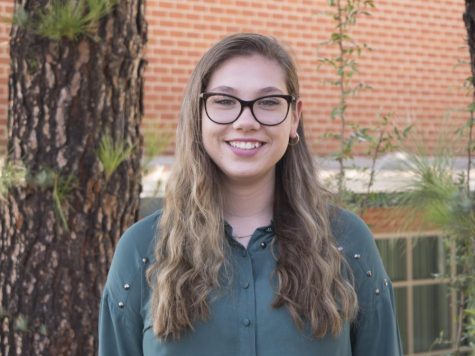 Ioana Ciuperca, Staff Writer
Interest/Hobbies: Reading, sleeping, and avoiding confrontation.
Favorite year in music : 1974
Goals in life: To be happy
Three words...