Mock Trial compete in the courthouse for justice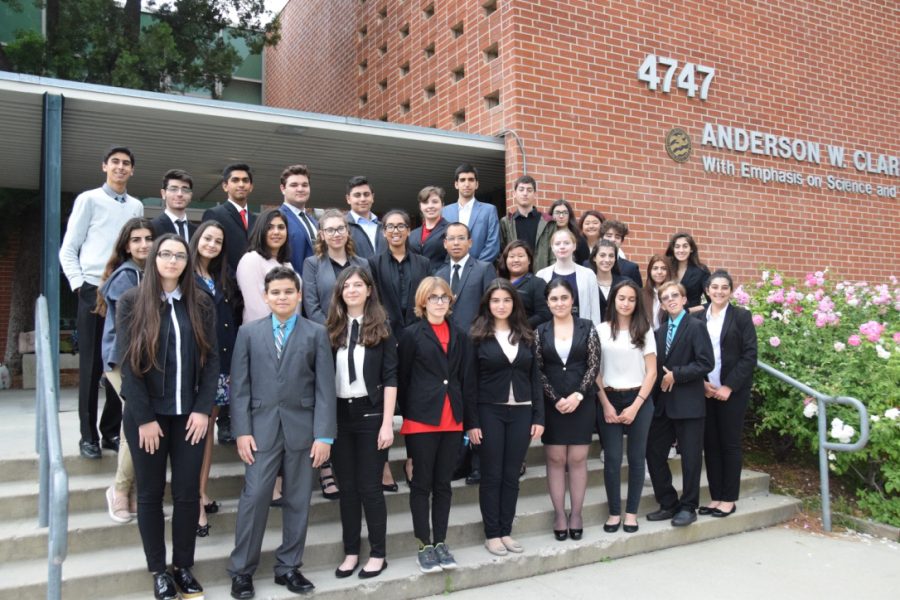 On Nov. 2 and 9, the mock trial team went to the L.A. County Courthouse to compete in the annual Constitutional Rights Foundation Mock Trial competition. Both teams, each with 16 people, worked for about two months by going to the O'Gara's house to practice this year's fictional criminal case, which was a first-degree murder case, People vs. Davidson.
Casey Davidson was charged with the murder of Alex Thompsen at a rally that took place in a fictional town named Acorn, California. There were two political groups who had a bad history and were on opposing sides of their beliefs, which led to confrontation..
Davidson was part of the EFA which stands for Equality For All, which believes in nonviolent tactics and seeks to confront backwards thinking immigration policies. Thompsen was part of the group OA, which stands for Our America. The OA was believed that immigrants should not be allowed to stay in America. Both the OA and the EFA groups made it clear that they do not get along well.
However, one day during one of the rallies, Thompsen was found dead and Davidson was charged with the murder of Thompsen. The objective of both teams was to prove whether Davidson was guilty of this murder.
During practices every Sunday for two months, students learned and gained experience of what it was like to be a lawyer, and witnesses practiced their acting skills to make themselves as believable as possible.
"Every year the students impress me because in eight weeks they are able to do what real lawyers can't do given the same amount of time," said teacher/advisor Melissa O'Gara. She said that the pre-trial case was closely related with two court cases that are currently being considered regarding whether or not GPS and cellphone data can be admitted as evidence.
In the team's second round competition Nov. 9, the green team prosecution and yellow team defense went up against formidable opponents. The teams that went on Nov. 9 were the teams that did not go during the first round on Nov. 2 with the addition of one team that was needed to substitute for another school that did not make it to the competition.
Both teams, on the first round, lost, and during the second round, the other teams won the case. Both teams were not able to move on the next round.
"At first I was scared when we were waiting for the judge to walk in so we too can walk in and start the competition," said junior Tracy Alehverdian. "But when I went up during the second round as a substitution team it was easier to feel comfortable and I was proud of myself for improving. "I felt very confident when I was presenting my hard work in front of the judges. It always feels great to present my hard work," said senior Susanna Saratikyan. "I love speaking in front of the judges and in court."
About the Writer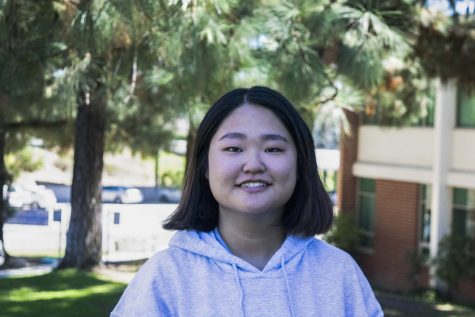 Leslie Chung, Content Editor
Hobbies: Music and Reading

Favorite shows: Vampire Diaries, Hidden Singer, Anne without an E, My ID is Gangnam Beauty

Places you want to...