Saving Forever band of brothers rocks Clark Magnet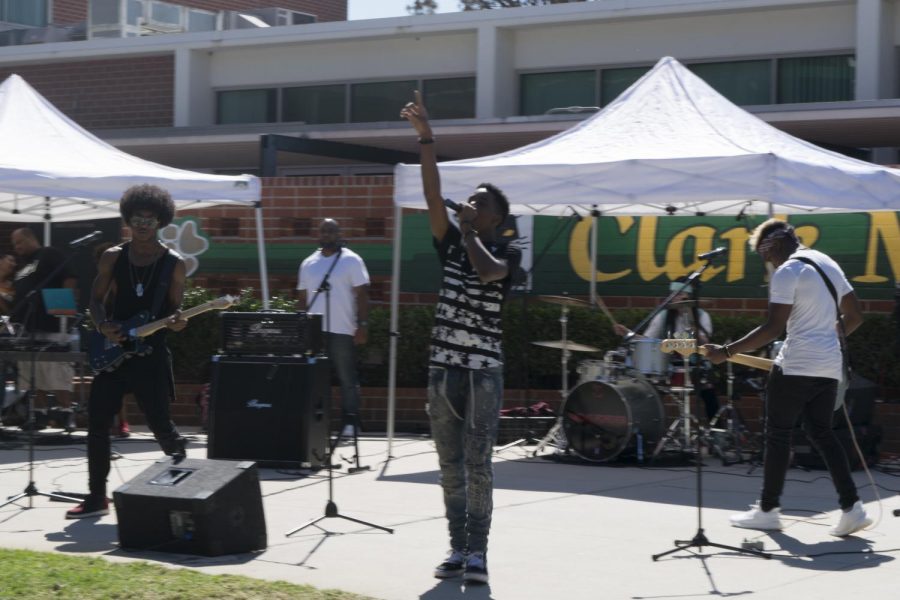 "What's up Clark Magnet?" a voiced boomed into the microphone. "We are Saving Forever. How are you feeling today?" The crowd cheered as Khaden Harris, the band's 15-year-old singer, introduced his band of brothers to Clark Magnet High School when Saving Forever took the stage Sept. 16 at lunch in the amphitheater. The band wowed the school with two covers and shared their original song, "Million Ways."
Saving Forever started young, the boys playing instruments when they were four and getting better over the years. Being brothers, practices weren't hard to plan. "We moved to the ghetto and got beat up," Kye Harris said, laughing. "We hopped inside our apartment and didn't want to go outside anymore so, we started a band." Their DJ started after he sustained a football injury and "accidentally took a DJ class."
From there, they were picked as Elvis Duran's artist of the month and featured on NBC's Today show; their band even got signed with Epic Records. They got to Clark with teacher Chris Davis's help through an organization called MOXIE, which helps teen artists get their names known. The band recently played schools such as Holy Family High School, Valley High School, Santiago High School and Artesia High School along with our very own Clark Magnet.
Some students who hadn't heard of the band had low expectations. "I wasn't expecting them to actually be good," said sophomore Vana Hovsepian. '"Everyone loved them. Their music was really good." Even the teachers were pleased. "I can see their song is getting some serious radio time," Davis said after hearing the band perform their new single, "Million Ways."
About the Contributors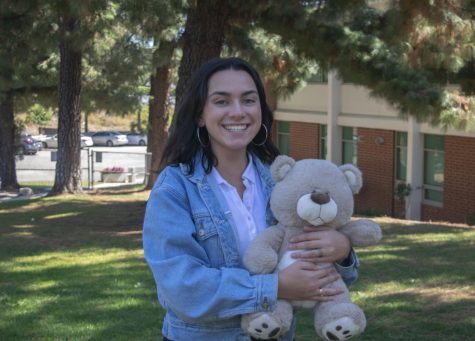 Reed Maruyama, Design Editor
Hobbies/Interests: immigration, healthy lifestyle, dance, art, writing

Spirit animal: Butterfly

Places you want to travel to: Bora Bora, Greece,...