Red Cross hosts first annual dodgeball tournament
On April 22, Red Cross LA held their very first annual dodgeball tournament at Long Beach Polytechnic High School. This event was meant for students to show off their dodgeball skills as well as to raise money to help victims of disasters. Ten students from Clark and many other high schools participated in this event.
Participants were required to check in at the event between 8:30 and 9:30 a.m. Each person paid the donation fee of $10. Each team had to have at least three members of each sex playing and have a minimum of eight people per team. Schools were required to wear something to identify them as a team. All members of the Clark team wore white T-shirts.
The object of the game was to knock out all of the opposing members. Players weren't allowed to aim for the head; they had to aim below the shoulders. A referee supervised each game and enforced the rules.
The first two hours of dodgeball were practice rounds in which teams got to intimidate their opponents. Unfortunately, Clark's Panthers didn't win any of the practice rounds. "The other schools were really good," says junior Patricia Cardeno, one of the players. "We didn't put much effort into playing the first round though."
After the practice rounds, everyone was provided with free sandwiches and bottled water. They had the option of chicken or pork sandwiches. "The sandwiches were small, but they were delicious," said junior Immanuel Racasa.
The actual tournament began after lunch. Clark Panthers went against Arcadia's team. "We lost so many times before that we were ready to just lose and leave," said junior Sophia Artlantico. "But somehow we actually managed to win the first three rounds." Clark's luck had changed and they had managed to make it into the semi-finals.
"I was using the moves that I learned from baseball to help me play," Racasa said. "It made it easier for me to catch and dodge the balls."
Unfortunately, Clark's team didn't make it into the finals, but they did have a great time playing in the tournament. "I admit that the beginning was pretty boring because we kept losing," said junior Allysa Tubal. "But, in the end I had a lot of fun playing with my friends and meeting new people."
About the Contributor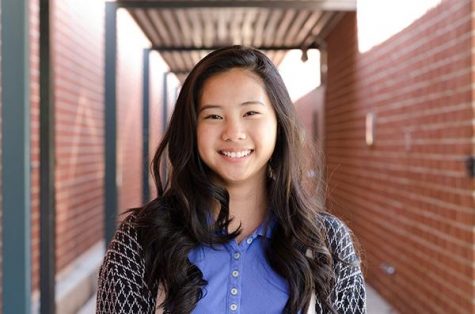 Janine Porras, Staff Writer
Hobbies/Interests: playing the piano, painting, and sleeping
Favorite Movie: White Chicks
Favorite Food: pizza, macaroni and cheese, and cheesecake
Plans...