Clark students participate in Poetry Outloud
On Dec. 6, Clark students from all grades expressed their interests in poetry by participating in the Poetry Out Loud competition. Clark is one of the many high schools taking part in the annual competition in which students recite two poems in front of a group of judges.
This is not the first year Clark has participated in this competition. "We have entered before, but there were times when students showed no interest," said Jennifer Davis, judge and first time coordinator.
"I was happy to coordinate the event, but it was troublesome as some students wanted to change their poems last minute," Davis said.
Nine students participated, but only three will proceed on to the district finals. Teachers were not allowed to help the students with their poems prior to this competition. A lot of time and effort was put into practicing the poems, said freshman Alaina Joby, first place winner.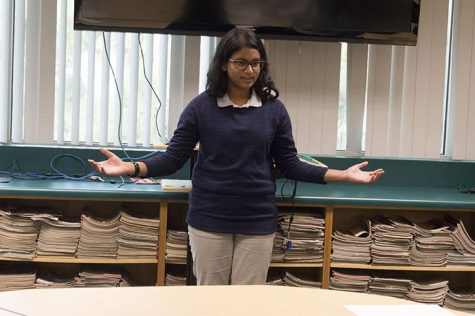 Students showed up one by one to the cybrary reciting their poems, some nervous and some very well collected. "I was definitely nervous, but the moment I started to recite my poems I felt comfortable expressing myself," said Joby, who recited "The Ocean" by Nathaniel Hawthorne and "After the Disaster" by Abigail Deutsch.
Memorizing the poems well wasn't the only factor that helped the students win; so was understanding the poem and being able to perform with emotion. Students like sophomore Marat Mustafaev, the second place winner, recited with plenty of emotion.
"I am looking forward to competing in the district finals and hopefully move forward in the competition," Joby said. The district finals will be taking place on Jan. 9 at the Glendale Board of Education.
About the Contributors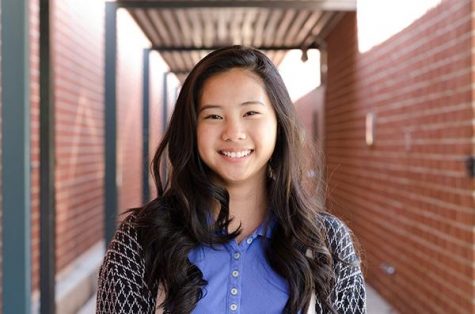 Janine Porras, Staff Writer
Hobbies/Interests: playing the piano, painting, and sleeping
Favorite Movie: White Chicks
Favorite Food: pizza, macaroni and cheese, and cheesecake
Plans...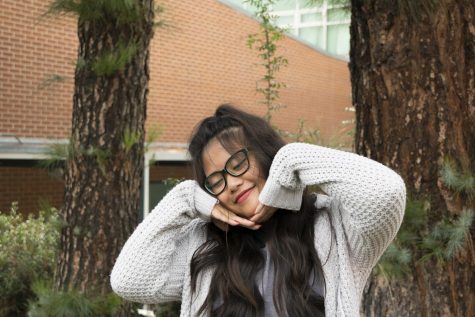 Urielle Corcuera, Photo Editor, Yearbook Section Editor
Interests/Hobbies: fashion, reading, fangirling, reading, doing artsy stuff, reading, reading, reading
Favorite year in music: 18th century-21st...