Clark Students write beyond the classroom
"I was called out during the middle of class and I felt so embarrassed. I still haven't recovered," said sophomore Sangam Sharma after she found out that she was the winner of the 9th and 10th grade category for the California Association Teachers of English (CATE) writing contest for the Southern California region.
"CATE is a professional organization for secondary teachers," said Jennifer Davis, Sharma's 10th grade English teacher. CATE sponsors a writing contest annually, with different topics for each year, Davis said.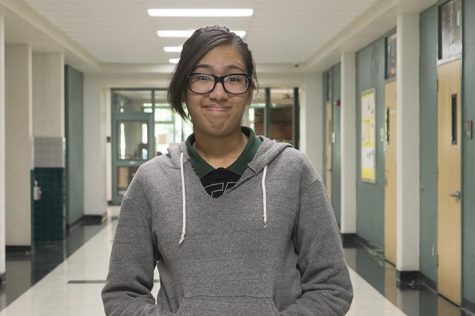 Davis asked her students to participate in the writing contest because she wants her students to write beyond the classroom. "They wouldn't have join the contest themselves," Davis said. She feels that her students also learn how to obey rules and learn how to adapt to different ideas and writing styles.
This year the prompt was technology and tradition. Kioki Taylor, a co- first-place winner of the contest, took the fiction approach. She wrote about how the library system changed over time.In earlier times, Taylor wrote, libraries used to have the stamping system to check out books and now, with recent technology, libraries just scan books.
Davis said that both Sharma and Taylor stood out among the hundreds of contestants because they don't just use worded details but instead used visual details, making their writing more appealing.
"I was really surprised when I won," Taylor said, adding that she was happy that she had entered the contest.
Both Taylor and Sharma's papers were sent to the CATE board to be considered as the state winner.
About the Contributors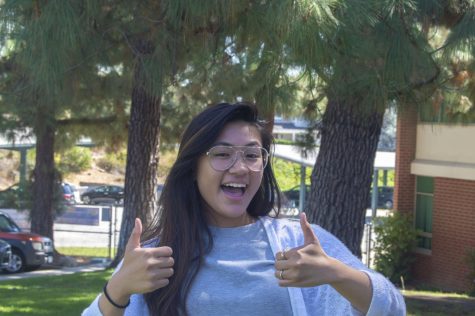 Isabela Lacsina, Managing Yearbook Editor
Hobbies: Playing guitar and traveling

Favorite shows: Queer Eye, Jane the Virgin, Riverdale

Places you want to travel to: Greece

Items on your...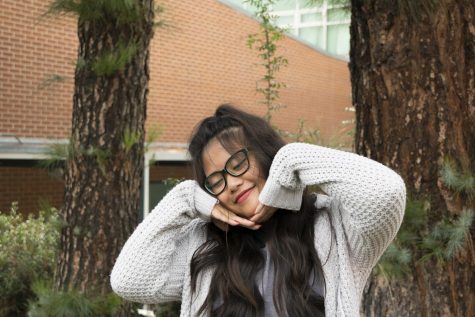 Urielle Corcuera, Photo Editor, Yearbook Section Editor
Interests/Hobbies: fashion, reading, fangirling, reading, doing artsy stuff, reading, reading, reading
Favorite year in music: 18th century-21st...