Clark's students help clean up La Crescenta
People to give back to the community in the Foothill Cleanup
Oct. 22 marked the 21st annual Foothill Cleanup, an event held every fourth Saturday of October where volunteers from the Crescenta Valley clean up their community.
According to Amy Taylor, Program Specialist for GCB, usually, more than 150 people volunteer every year. Every year Glendale Clean & Beautiful (GCB) plans a series of cleanups all over Glendale called the Great American Cleanup. GCB provides the tools such as litter tongs, trash bags, gloves, brooms, loppers and pruning shears.
Taylor coordinates the multiple clean up events for the Great American Cleanup. "[The] event takes place in the springtime from March to May," Taylor said. "Last year, we cleaned up around Grandview Cemetery with Boy Scouts and the CV ROTC. Glendale Adventist Academy High School students did a cleanup around In-N-Out in Glendale. We partner with Glenoaks Homeowner Association every year to do a cleanup in May."
"I am proud that Glendale Clean & Beautiful have been cleaning up the streets of Glendale, La Crescenta and Montrose for more than 35 years," Taylor said.
Clark freshman Naomi Beach volunteered for the first time at Foothill Cleanup and was excited to enjoy the snacks after cleaning up. "They have food," Beach said. "They always give food."
It was also freshman Gabrielle Scott's first time volunteering with Beach at Clean Up Day. "It's nice to be outside," Scott said.
About the Contributor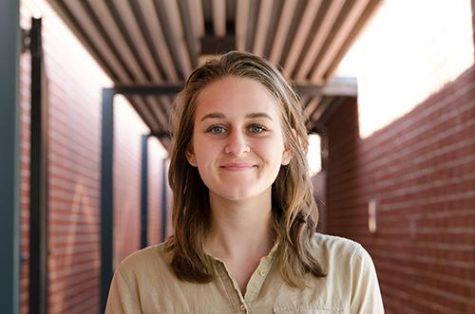 Tenny Vasghanian, Yearbook Design Editor
Hobbies/Interests: I love science and math. I play the piano and do a lot of art (including sculpting)
Favorite Movie: The Devil Wears Prada
Favorite...