KATS Club enlightens middle schoolers
The moment GUSD school nurse Judy Winter started showing two pig lungs, the students from Roosevelt Middle School either jumped for excitement or turned away in disgust. These pig lungs represented a lung of a person who had not smoked versus a person who had smoked. This was just a one of the many presentations that took place on Oct. 12 at Camp Hollywoodland.
Kids Against Tobacco Smoking (KATS) Club was one of the many presenters. While the middle schoolers listened attentively, sophomore Riane Galang and junior Areni Markarian presented the consequences and the dangers of smoking The last two presentations were about smokeless tobacco products and how media plays a role in attracting consumers.
There were also many fun team-building activities in which groups worked together to achieve their goal. One activity was making an animal or human pretzel out of balloons. One group made a balloon hat of Harambe, the zoo gorilla who was recently shot and killed, while another group made a balloon hat relating to Frozen.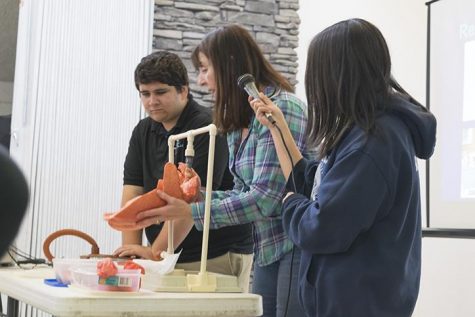 Many of the middle schoolers who attended know people who smoke, and, consequently, they want to help those smokers they know quit the habit. "I want to help my dad stop smoking," said an eighth grader from Roosevelt. Another eighth grader has parents and grandparents who smoke. The field trip helped give them ways to help convince their loved ones to stop.
Not only do these field trips help kids find ways to help others quit, they also help convince them to not start smoking in the first place. "The great thing about this is that we catch kids in middle school before they're tempted… A lot of kids start in middle school," Winter said.
"The best part of these field trips is the fact that we are able to spread the knowledge you have to the younger generation and they [in return] can spread it to others," said sophomore Melissa Valerio.
About the Contributor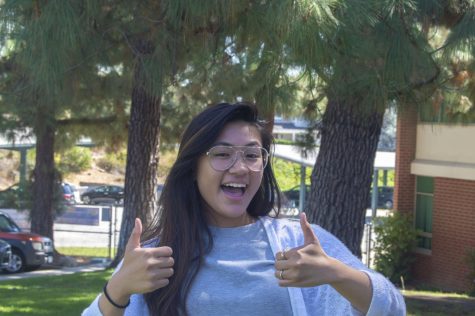 Isabela Lacsina, Managing Yearbook Editor
Hobbies: Playing guitar and traveling

Favorite shows: Queer Eye, Jane the Virgin, Riverdale

Places you want to travel to: Greece

Items on your...