Clark's Spanish Honors Society inducts new members
On March 17, the accepted applicants for Spanish Honors Society were inducted at Dunsmore Park, to officialize their membership. These new members were selected based on their outstanding academic performance and citizenship, having received no more than one "B" letter grade in their Spanish career and no history of recurrent behavioral issues.
The induction ceremony was performed mainly by Spanish Honor Society's president, senior Inesa Navasardyan, and secretary, junior Raisa Faisal. After the introductions, which included the recitation of Gaspar Núñez de Arce's poem "¡Excélsior!" by Faisal, all new members had to walk up to the "mother candle," and light their own candlesticks off the "symbolic flame," which represents the "flame of inspiration."
They then returned to their original formation, and were required to repeat a pledge in Spanish, which vowed that each member would "devote [themselves] to the study of the Spanish language in order to master, remembering that a language can be a strong tie between persons of differing origins of race or religion. As a citizen of [their] country, [they] promise to promote friendship and understanding between it and the other lands of the world." After reciting the pledge, they blew out their candles.
Parents, friends, and family were also invited to attend the ceremony, along with Clark faculty and administration — Principal Doug Dall, Associate Principal Lena Kortoshian, Assistant Principal Brian Landisi, and head counselor Karine Turdjian were all in attendance.
All members, new and current, are part of "Las Panteras Negras," the Clark chapter of the Sociedad Honoraria Hispánica, "a national Spanish language honors association at the high school level," which "recognizes high achieving role model students in Spanish at the advanced levels," according to a letter to the honorees, from Clark's Spanish department.
"I came overdressed, apparently," said new inductee, junior Karla Solorzano. "But that's okay. The ceremony was really short; I expected it to take longer. Anyways, it's an honor to be part of, well, Spanish Honors Society, and I'm looking forward to fulfilling my duties as a member — although I'm not yet sure what to do first."
"I don't know if it was worth it to join now, since I'm graduating soon," said new inductee, senior Timothy Cruz. "But I did it anyways, because I worked hard in Spanish all throughout high school. And Spanish Honors Society commends that. It's nice to feel appreciated, especially when you've dedicated so much time in learning a new language."
About the Contributors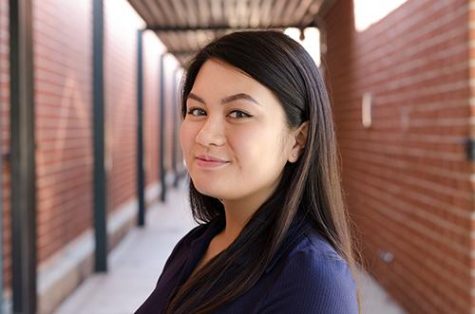 Chelsea Santos, Yearbook Managing Editor
Hobbies/Interests: writing, being annoying, making to-do lists, reading the to-do lists, complaining about the to-do lists, sleeping
Favorite Movie:...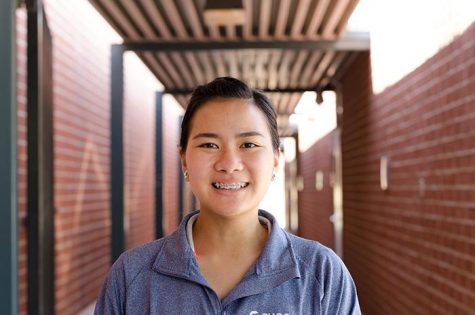 Eunice Ramilo, Photo Editor
Hobbies/Interests: photography, scrapbooking, traveling
Favorite Movie: Maleficent
Favorite Food: Ice Cream
Plans for the future: living a good life...