Clark EXPO Welcomes New Students and Parents
The annual Clark EXPO took place on Jan. 23. Dozens of parents and potential Clark students came to see the school, with most saying that they were impressed with what they saw and heard.
ASB and clubs including Relay for Life, Christian and Bike welcomed parents and students with many treats. Club advisors and student members talked about their clubs and also fundraised. "It is a great way for us to introduce our clubs to future Clark students," said sophomore Samantha Gerolaga, secretary of Christian Club.
While ASB and clubs fundraised, Clark teachers talked to parents about the school. Many teachers had also put up student work to show off their students' achievements. John Over's animation class welcomed parents with balloons in front of the class, attracting a lot of attention. Clark's famous robotics team, 696, also captured attention as they showed off their robots.
Publications students also set up a table, explaining to parents and students how the Clark Chronicle website, the news magazine and yearbook are actually made. Meanwhile the academic classes were also popular as teachers had set up tables, explaining their classes and answering questions.
For potential Clark student Harout Barsikhian from Rosemont Middle School, the Clark EXPO was a great way to see the school first hand. "I like how I can walk around and see where all the classes are," Barsikhian said. "it will make things a lot easier for me in the future."
As for parents of potential Clark students, the Clark EXPO was a good opportunity to see Clark's campus. "I like how it is an actual open house where we can walk around and explore the school for ourselves and meet the staff," said Ofelya Isayan, parent of a current student, sophomore Norik Margaryan.
About the Writer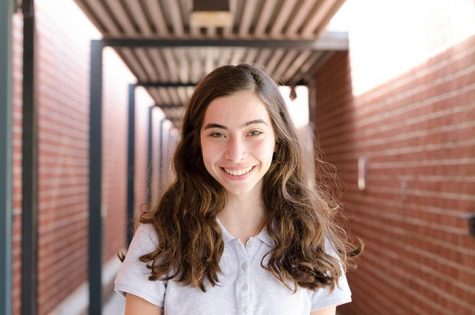 Rita Bilamejian, Business Manager
Hobbies/Interests: Drawing, watching tv, reading
Favorite Movie: The Hunger Games
Favorite Food: Pizza
Plans for the future: become a successful lawyer.
Three...