Clark students let their imaginations fly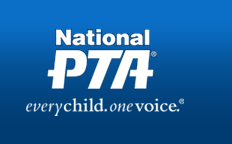 Three of the 11 winners of this year's PTSA Reflections program went to compete District-wide. Junior Austin Trace Borusiewicz won in the film category for his short "No Control." Sophomore Ariette Reynaldo won in the literature category for her piece "Margins." Senior Lernik Khechadorian won in the visual arts category for her submission, "The Winds of Imagination."
The National PTSA Reflections program is an annual competition in which students present their skills at different types of art. The purpose of the program is to have students express their creativity and enjoy doing so. Over ten million pupils have participated since the program began, in 1969.
Borusiewicz was able to make it to the state level competition last year, with his short film "The Misunderstood." "I heard about this reflections competition where you could submit a film and I was automatically hooked," Borusiewicz said. "I've been submitting my films for Reflections for about seven years now."
Prizes are awarded to anyone who wins the statewide and the nationwide competitions. Statewide winners are given the opportunity to show off their creation at the California PTA Convention, a paid trip to said convention, a medal and a $100 savings bond. Nationwide, winners are honored at the National PTA Convention and featured in an exhibit.
There are different categories that participants can enter in, such as literature, photography, visual arts, music, film and choreography. Every year, the PTSA Reflections share a common theme, and this year's is "Let Your Imagination Fly." Multiple Clark students entered and the winners were announced on Nov. 29.