Conan gives viewers an extraordinary experience in Armenia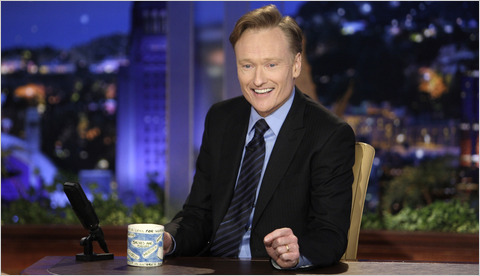 Since 2010, Conan O'Brien has been making cable that much funnier with his talk show Conan. Every episode, Conan features two celebrity guest stars and one musician or comedian to close out that night's show. But this week, Conan did something a little different.
In March, Conan filmed a show in Cuba, being the first American late-night host to film in that country for more than 50 years. Conan in Cuba pulled in 1.3 million viewers on its original air and grew to about 3.7 million over time. Since it was such a hit, the network decided to send Conan to be the first late-night host to ever film an episode in Armenia.
Conan's personal and on-screen assistant, Sona Movsesian, is Armenian and takes Conan on a tour of all the things to see and do around Armenia. From herding sheep to acting in Armenian soap operas, Conan travels from Yerevan to Mount Ararat and everywhere in between to show viewers all the beautiful sites around the country while having a blast and making the show incredibly hilarious.
At the end of the episode, which premiered this past week, Conan and Movsesian visited the Armenian Genocide Memorial and paid their respects to the 1.5 million Armenians who were killed during the genocide in 1915.
"Instead of focusing on his show, Conan really tried to show as much of the culture as he possibly could," said senior Arpi Safranyan. "It was a perfect mix of comedy and cultural respect in one hour."
Senior Narek Mughnetsyan attended the live screening of Conan in Armenia at Warner Bros. Studios in Burbank. "We saw the band play and then Conan and Sona's family came out and introduced the episode," Mughnetsyan said. "We yelled and cheered as Conan talked about his experiences and set up each scene, it was honestly a lot of fun."
According to Deadline Hollywood, this episode reeled in 1.3 million viewers during its original run and another almost 400,000 when the network played it again right after.
The full episode can be viewed on Conan's website.