Clarktoberfest successful yet again
This year's Clarktoberfest had its usual games and In-N-Out truck — which was quite popular as always. Even though the line for the In-N-Out truck is always long, many students say that it is worth the wait. "The In-N-Out truck was my favorite part, they never disappoint," said senior Patrick Castro. "The wait was very long, though, but it was worth it."
One of the new features this year was the ticket system. Students had to buy tickets in order to purchase the different foods the classes were selling. "There is a new ticket system because we had stricter regulations on fundraising, and in order to  meet the requirements we had to sell tickets," said senior class President Mateen Hassan.
During the event, the E-Z Up that covered the ticket booth fell over due to the high winds that day. Students quickly went over to catch it and put it back, but most were in shock that it happened. No one was injured. This year, many students also played catch with footballs and kicked around soccer balls on the field and found new ways to enjoy their time.
The senior class sold something new this year: ice cream. Other classes sold chips and ponchiks — which was also popular, and a new edition to Clarktoberfest. The photo booth was also very successful, as many students enjoyed taking their photo with props and friends.
"I really enjoyed Clarktoberfest," said freshman Leslie Chung. "I also helped out with the games Anime Club did. I think it is really cool because not a lot of high schools do anything like this."
Clark's Clarktoberfest started back in 2010, and is continuing onto its fifth year.
About the Contributors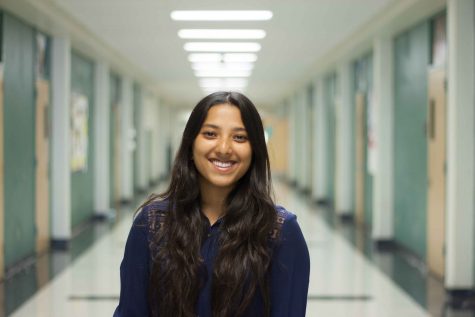 Farah Ali, Yearbook Editor
INTERESTS/HOBBIES:  Reading, film, editing. Hanging out with friends and eating churros

EXTRACURRICULAR ACTIVITIES:   I volunteer at the hospital,...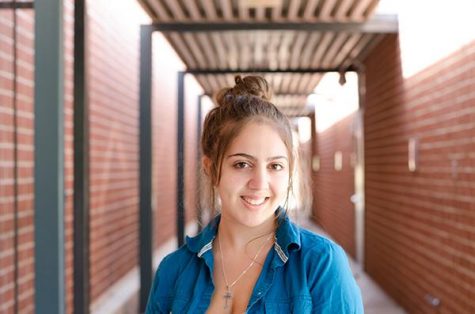 Christine Ohanyan, Section Editor
Hobbies/Interests: fuzzy blankets and scented candles
Favorite Movie: They Live
Favorite Food: Turkey Sandwich
Plans for the future: get into heaven
Three...