Clark's first Bike to School Day has small but determined turnout
On May 7, Clark geared up for its first Bike to School Day. Carol Pettegrew, advisor of Bike Club who also rode her bike to school, was expecting to see between 10–20 people participate in the activity, since most of the students come from Glendale. "Ironically most of the people came from Glendale," said Pettegrew. "I was really happy with the turnout." The only other Glendale school that participated was Thomas Edison Elementary, Pettegrew said.
Some of the students who rode their bikes to school included some Bike Club members, one of which is senior Issa Al Hadeed. He and sophomore Joshua Windolph met up in front of Wilson Middle School at 6 a.m. and trekked all the way to Clark. It took them about an hour. "The experience was great because it's something different from taking the bus to school every day," Al Hadeed said. "You're helping your health, helping the environment and having fun."
Windolph also thought it was a good experience. "I'm glad I went early because I avoided traffic," Windolph said. "I felt a lot better in the morning. I exercised and got my blood pumping."
Sophomore Robert Herrin also rode his bike to school. He lives a mile away from school, so it took him about 10–15 minutes to get to school. Now, he's considering riding his bike to school more often. "It was fun," Herrin said. "I listened to a few songs while riding up."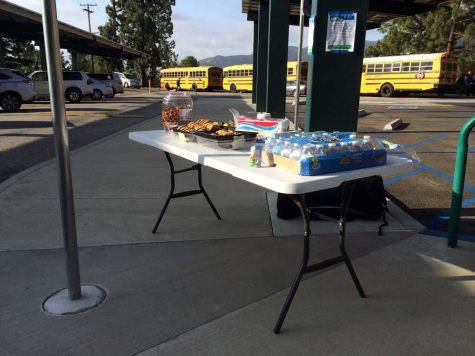 Another biking event coming up in the next week is Bike to Work Day, on May 15. Pettegrew and history teacher Chris Davis say they will be participating.