Halloween costumes over Clark collars
As Clark students stepped off the school bus on Halloween, they merged into a crowd of vampires, cats, clowns and other creepy creatures. On Oct. 31, students abandoned their collared shirts for spooky costumes to participate in Clark's annual Halloween Costume Contest.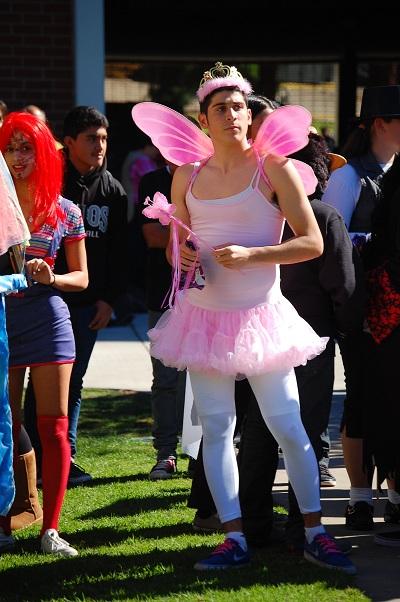 This year, many students coordinated their costumes with their friends. Trios dressed up as secret service agents, Powerpuff Girls, and even characters from television shows. Among the participants of the contest were junior Sabrina Scarborou and sophomores Nicole Svare and Elika Reyez, who dressed up as characters from their favorite anime, Attack on Titan.
"The costumes were extremely challenging to make," Scarborou said. "It took two months to finish making them." The trio wore matching jackets, belts, and boots with intricate designs. "I made new friends because they also watched the show," Svare said. "I'm glad we participated."
During lunch, participants gathered in the amphitheater to flaunt their costumes in front of the student body. The participants dressed up in costumes ranging from mummies to mad scientists and were rewarded with candy bags for their efforts. As the student body cheered and yelled their friends' names, the crowd was eager to learn the winners of the contest.
The third place winner was junior Aram Atamian, who dressed up as fairy. He was equipped with a butterfly wand, pink wings, a tutu, and a golden crown. Atamian garnered laughs throughout the school day as he surprised his teachers and classmates with his costume. When ASB members announced his victory, the crowd once again broke into laughter and applause.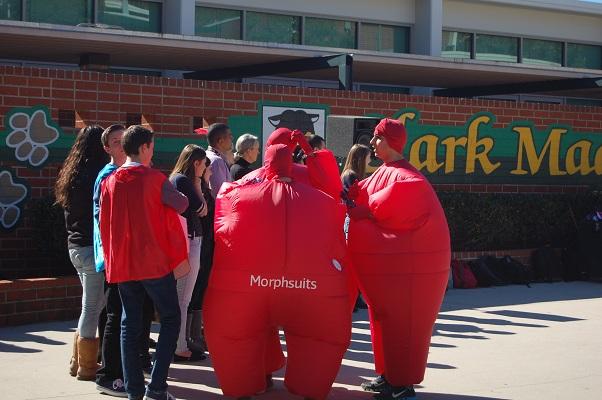 Freshman Lauren Rovello, dressed up as a toilet paper roll, won second place. Rovello said that her costume was created from household items with the help of her family members. "About 20 people asked me if I was a trashcan," she laughed.
First place was awarded to junior Edwin Ochiyan. Ochiyan walked around in a homemade apparatus of a giant clown, which reached almost ten feet. He was equipped with a bowtie, which sprayed water on unsuspecting victims, and a killer clown mask. "It's funny walking up to other students and seeing them run away," Ochiyan said.

Leave a Comment