Journaling through high school
How journaling can benefit students
November 21, 2019
I was about to throw my phone across the room. Stressed out and on my last nerve, the number of thoughts circling around in my head reminded me yet again that life is not all easy. As you age, life and relationships become more stressful and hectic. Days become shorter, and the work keeps piling up. Sometimes, you want to scream out your thoughts.
Journaling allows people to scream out their thoughts, except instead of screaming, they write it down. The idea of journaling has been practiced by many thinkers in the past. According to Inbreathe, many thinkers including Leonardo da Vinci, Lewis and Clark and Anne Frank kept journals.
Journaling began in 15th-century Italy where many people would keep journals and record their days. During the 1980s, many school districts required English classes to use journals to help students create independent thinking.
Due to modern technology, journaling apps have been created to allow users to journal on their phones. I knew when I decided to journal for two weeks that it was going to be difficult. I'm not really one to share my feelings and stress level out in the open. I figure that keeping that in would help me get the job done. However, the result of journaling truly affected me in a positive way.
To many students, journaling encourages them to be more productive. Senior Anna Fedderson enjoys to journal so she can remember her good memories. "I journal on the DayOne app when I have had a great day or when my day didn't go as wanted and I feel the need to write it out," Fedderson said. "My favorite part of journaling is pulling all of the stressful thoughts I have out of my mind and onto the app."
My first journal entry on the app DayOne was quite short compared to the rest of them. On a Monday night, I wrote around 9 p.m., right after I completed my homework. I wrote about how I was craving French fries and that I was way too excited about the release of Disney+.
That Monday just happened to be a relaxed day; nothing too special happened. Every random thought I encountered I wrote down. I wrote down all of my complaints I had for the amount of homework I faced and how I needed a good nap.
Two days passed and I couldn't continue using the DayOne app. I felt that I did not have time to continue journaling and I didn't have the need to share my feelings. I kept thinking that there were no benefits in journaling and that it was a complete waste of time. However, the more stress I felt with school, the more I wanted to use the DayOne app.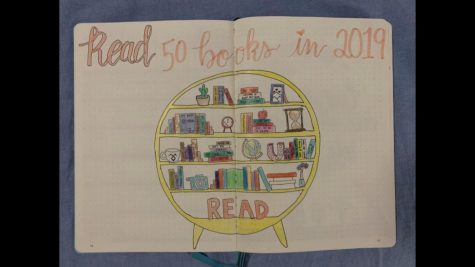 Like DayOne, many journaling apps have encouraged journaling. DayOne is known to be the number 1 app for journaling. Premium membership, $2.95/month, holds unlimited features. The features include access multiple journals, unlimited access to photos and much more. I accessed the app with the free mode, which is compared to a typical journal but on your phone.
According to the Huffington Post, journaling helps users achieve goals, increases remembrance of memories, improves communication skills and helps users emotionally and physically heal. After reading this article, I had to come to terms that journaling may be the solution to all of my problems.
With Coldplay songs playing in the background, I tied my hair and wrote everything I wanted to. I wrote about my feelings, what I did that day, and who or what annoyed me. Two hours passed, and I was left in tears. Reflecting on my day and myself, I noticed that I had many responsibilities and things to do that I hadn't even started. It felt as if life was the wind and I was the plane trying to push through it.
A few days passed while journaling, and I noticed myself more enlightened than before. I felt more organized with my thoughts and much calmer. I noticed that journaling helped me clear up any confusion I had with homework and tasks.
One of the many things I learned with journaling is you have to express yourself. It's your journal, so you can draw, scratch things out, write your deepest, darkest secrets, absolutely anything that makes you free from feeling overwhelmed.
Besides writing down your thoughts, many creative artists have brought back the idea of bullet journaling. Bullet journaling is defined as a system "to help you track the past, organize the present, and plan for the future," according to Guide to the Bullet Journal System.
"Ever since I started journaling, I felt more accomplished within my day; I always tell my friends to journal because it benefits everyone's schedule," said senior Sofiya Haiduk. Haiduk started journaling earlier this year and has been feeling less stressed since doing it, she said.
"At first, I felt overwhelmed with journaling because there was so much I wanted to accomplish, but after a while, journaling has let me be more successful with school," Haiduk said.
According to the Chicago Tribune, journaling is different from putting thoughts on Facebook because social media is not designed for authenticity; rather, social media encourages its users to put on a happy face. Journaling can be more than just a diary; it can also function as a habit tracker or an organizer.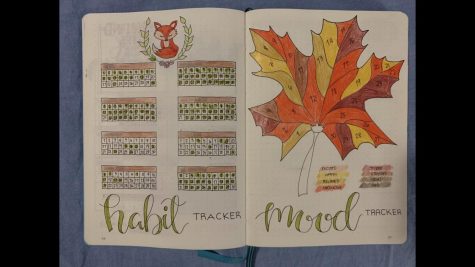 The passion for journaling is not compelling for everyone. The more I journaled, the more I noticed that few people journal, digitally or on the printed page. They've always thought about the idea of keeping a journal, but never continue the idea to do so.
Many students in high school tend to complain that they don't have time to journal. However, some college students find benefit to starting journaling then. GCC student Urielle Corcuera has been passionate about journaling since she started in high school. "Unlike planners, journals can be about your school work and personal life," Corcuera said. "Many people get intimidated with journaling because they think that it has to be over-the-top artistic, but that's not really the point of journaling — It's about staying organized and keeping a perspective."
"A lot of people would benefit from journaling because it helps you achieve your goals, whether it be personal or academic. I learned a lot from journaling, but most importantly, it taught me how to be more disciplined and responsible because it requires setting time aside, which then becomes a habit," Corcuera said.