The heart of a dancer
Dancers put forth a lot of time and effort to dance on pointe
The energy in the pointe class felt completely different compared to other ballet classes I had been in before. The class held prior was loud, with a light and energetic vibe, but when it came to this pointe class the energy is more focused and intense.
Using the barre as an aide, after so many years of classes, I was finally able to support my full weight on the tips of my toes on pointe at the barre. "To be a proficient dancer, it requires a tremendous amount of dedication," said ballet and pointe teacher Katie Hurst of Garri Dance Studio in Burbank. "Lots of hard work, repetition, resilience and probably some blisters too."
A few years after dancing at the studio in my neighborhood, I started a new dance journey at Garri Dance Studio after being recommended to the studio by a friend. Voted "Best Dance Studio" for the last ten consecutive years, according to the Burbank Leader Reader's Choice Poll, the studio has attracted students for various styles of dance ranging from creative and fun jazz, tap or hip-hop classes to elegant and disciplined ballet and pointe. "Dance has always been my passion and it's a gift to share it with others," Hurst said.
There are various styles of dance that someone could learn, but some styles teach more than what you expect. "Ballet teaches grace, discipline, and lifelong lessons," said Nancy Suzanne-Davis, teacher at The Portland Ballet in Oregon. "I was born to teach, and I love passing on knowledge and seeing students improve and being part of their development." Davis said that the focus and concentration to be able to succeed needs to be in place, which is why ballet is so good. It trains the mind to focus and concentrate.
Hurst teaches the Tuesday advanced ballet from 7:30-8:30 p.m. and pointe from 8:30-9 p.m. She also teaches a Wednesday class which goes over the same technique as the advanced Tuesday class, but has a different dance for the June recital.
Cheyanne Jaquez has attended Garri Dance Studio for 11 years. "My favorite number that I have done would have to be 'American Beauty,'" she said. "It was very different from the other recital dances that I had done in the past. 'American Beauty' had some contemporary aspects which was really cool, and we had a prop which I really liked."
Each year, Worship Walk Church in Burbank hosts a winter show with dancers from the studio to celebrate the start of the holiday season and then a show at the end of the season in June at Burbank High School. Similarly, The Portland Ballet hosts a holiday production on Thanksgiving weekend and hosts concerts in the spring. In June, the career track dancers perform and display demonstrations to reach out to the community.
The Tuesday class starts after pre-pointe at 7:30 p.m. At the start of the dance year, it's mainly working technique and learning variations at the barre, before moving to work on turns, leaps and flexibility. During recital season, we stretch briefly to warm up before working on the dance. We run the dance marking the steps before performing as if it's showtime. After running the dance full out, we are able to continue learning the number. The pointe class works along the same lines to continue to build strength in the dancers' ankles with a warm up at the barre before going to work on the dance. "Usually a dancer has been taking ballet for several years before going on pointe," Hurst said. "But it ultimately has more to do with their strength and technique rather than number of years."
After a dancer spends a certain amount of years building core and ankle strength their instructor makes the decision to see if they're ready to advance to pointe. Dancing on pointe is when a dancer supports all their weight on the tips of their fully extended feet within pointe shoes. Pointe shoes supply a structure that works to distribute a dancer's weight throughout the foot allowing them to support all their weight on a fully vertical foot.
An issue that is seen among dancers is hyperextension or hypermobility. Hyperextension is when the joint extends beyond its natural range of motion, and hypermobility (double jointed) deals with unstable and flexible joints with low muscle tone. Both hyperextension and hypermobility create beautiful lines, but permanent damage could also be caused.
Both Hurst and Davis agreed that it's critical for dancers to take care of themselves when they're injured because returning too soon could cause them to reinjure. "Dancers need to take care of their bodies and focus on injury prevention," Hurst said. "If a dancer does get injured, it's critical to rest, ice and allow it to heal so it doesn't become a lifelong injury." However, hyperextension injuries can be prevented by keeping your weight over the ball of their foot.
I learned I had a hyperextended leg at my first dance school within a couple classes. Through seven years of dance, I've had a beautiful line with the potential drawback of permanent damage to my knee. On Feb. 6, I was injured after a jump because I hyperextended my knee and strained the tendon in the back of my leg. While dancers have the mindset to not complain about pain, a knee injury is something to bring up as it could lead to the end of the line for a dancer. Hurst kept me off pointe that night to prevent further injury to the back of my knee.
"I think Katie's teaching is really good because she pushes us to our limits but is also very nice about it. She never yells which is great, but she still encourages us to try our best every time we go to class," said Garri dancer Jan Karrell. "She's also very caring. For example, when someone's injured, she takes it easy on them and makes sure they don't make the injury worse."
Every dancer has a different story for getting into the sport no matter what age they started. "I started dance for fun when I was four," Davis said. "By the time I was six I started to look into dance as a job, but I was still unsure. I knew I wanted to be a professional dancer at 12, but this field has always been tough to get a job. The demand is greater than the supply."
Sometimes the drive to continue dancing will keep a student attending classes even if the dancer didn't choose to start dancing. "My mom had me start dance when I was five, and I grew into it, starting pointe because I wanted to push myself and take ballet to another level since I've been doing it so long," Karrell said. "I kept dancing because it's fun, it makes me happy and it's a good place to get away from everything."
About the Writer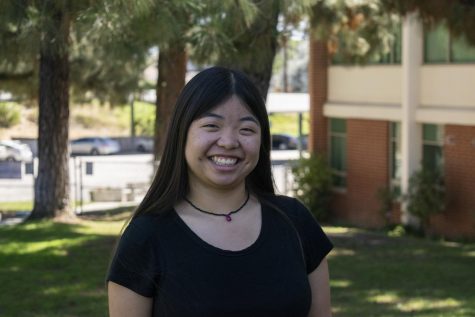 Shaye Holladay McCarthy, Magazine Editor
Hobbies: Archery, dance, writing, cooking, music

Favorite shows: Game of Thrones, Criminal Minds, World of Dance, Legion, Runaways, Daredevil, Runnning...