Competitive Robotics competitions: addicted to the exhilaration
April 29, 2016
"Raise the arm," junior Daniel Torres told me urgently but calmly. I pressed my finger on the switch on the control board that raised the pivoting arm on the robot, Banshee. Torres piloted Banshee in high gear over the rock wall, an obstacle on the field made of a 4 in. by 4 in. steel box tube 4 ft. long. The audience stirred as the robot caught air.
"Intaking…" I said as soon as the robot landed on the carpet, and I pushed the button that spun the wheels on Banshee inward to suck the ball into the claw.
Torres maneuvered Banshee so that the claw ended up in exactly the right place it needed to be to suck in the ball like a vacuum.
"Lower the arm," he said with the same urgent tone, having to shout over the audience who was cheering for a reason that we couldn't care less about at the moment. I lowered the arm as Daniel shifted to low gear to guide Banshee under the low bar, a 16-inch tall horizontal bar.
He shifted back into high gear and zipped to the left-side low goal and as soon as he was in position, he said, "Out!" I ejected the ball.
"Out." I repeated back to him to let him know the ball had made it in the goal and Banshee backed up, flew over the rock wall again and began its hunt for another ball.
This is what it was like during one of the better matches of FIRST (For Inspiration and Recognition of Science and Technology) Team 696 at the Los Angeles Regional in Long Beach on March 10-12.
Thursday morning, the team groggily woke up two hours before they normally would to catch the school bus to Long Beach. The team has been competing at the LA Regional for 16 years, since 2001, before it was called the LA Regional.
All I could think about during the bus ride — besides that I needed more sleep — was that I didn't know what to expect at all. It was my first year on drive team. My brother Jack had been on the drive team for the previous three years and I always wondered what it was like.
Torres also began his experience on drive team this year. His feelings going in were similar to mine. "I wasn't imagining that I'd be any good," he said. "I never really had any expectations. I feel I did a lot better than I'd imagine I would. I thought I'd fail a lot worse."
Before the Long Beach competition, we didn't have much time to practice with our practice bot, Ghoul, so neither Torres nor I could imagine how we would perform on a real field with real people watching under the pressure of a two-minute and 15-second match.
Since 2012, I've experienced Team 696's robotics competitions from different perspectives. As the years progressed, I went from watching the live streams at home, to watching from the stands, to watching from just outside the field boundaries (even participating in some of the dancing that took place during time-outs).
This was the year that I would get to experience competition from behind the player station, controlling one of the robots that the audience enthusiastically follows with their eyes.
From the moment the bus dropped us off, I waited impatiently for matches to begin, received my blue driver pin (that all drive team members of every team received) and waited some more.
Finally, after lunch, we played our first practice match. This day was dedicated to practice matches to help teams prepare their robots and their drive teams for the rigorous two-day competition ahead of them.
Before my first practice match, I didn't put too much pressure on myself. The fact that I knew these matches wouldn't affect our rank at the event, on top of the fact that there were no judges watching, made me feel comfortable and at home behind the player station with Torres and our coach, junior Alexander Luke.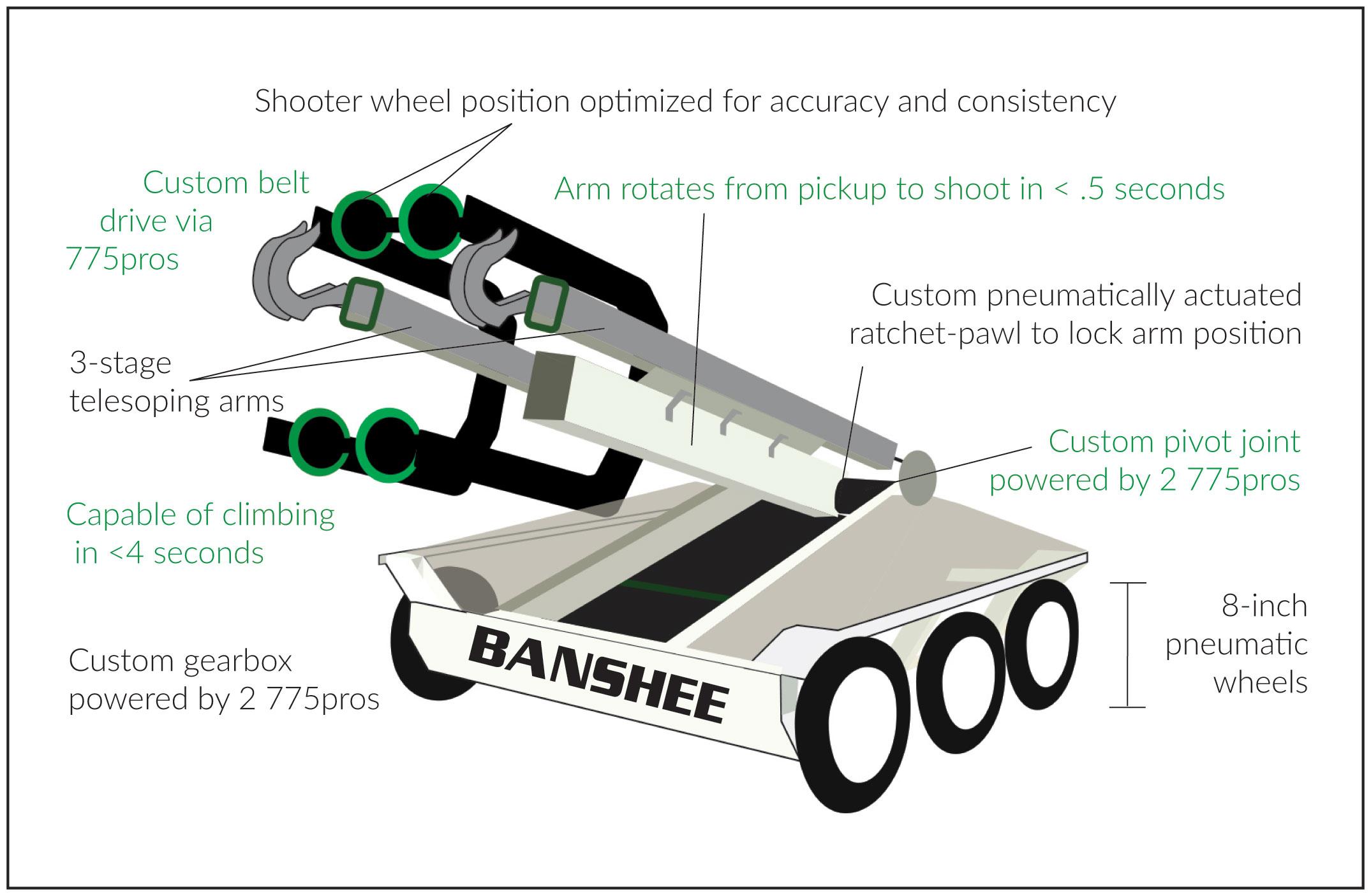 This first match was an average match. I didn't feel too confident afterwards because I felt like Torres and I could have performed better. I knew we weren't going to get to world championships with this performance.
Throughout the day, however, I felt better about my skills. After receiving compliments from our mentors, Luke, and our human player (senior Mika Stanghill), and after eight practice matches — more practice matches that the team has played in recent years — I gained a sense of confidence in my abilities and I became addicted to the exhilaration that I felt during a match.
Only eight qualifying matches were scheduled for us on Friday and Saturday. Luke pointed out that the eight practice matches that we had already played basically took the place of our eight qualifying matches that we were to play. So our first qualifying match was played when we already had eight matches under our belts, giving us that much more experience.
To fight our nerves during the qualifying matches, Torres, Stanghill and I danced while in queue before each of our matches. Luke was told by a volunteer that he had a very lively drive team. It was true. Compared to the rest of the drive teams, we were the only ones who didn't dully stand in queue. Our bright pink shirts definitely helped the matter.
Luke has been on the Team 696 drive team for three years. He started off as a human player in his freshman year and has been the coach since the beginning of his sophomore year. He recalled that he felt a lot of pressure his first year of coaching because it was his job to go talk to the coaches of other teams, who could be adults. "This year was really the year where people thought I was a lot older and part of it was because typically elite teams have adult coaches," Luke said.
FIRST at Clark "provides an opportunity to participate in a highly competitive team while building self confidence and technical skills," said David Black, the head mentor of Team 696. "The team is a prominent organization in the school and local community, and has spawned the growth of other technical programs on our own campus and throughout the school district."
The organization was founded in 1992 by Dean Kamen (who also invented the Segway and helped develop the Coca-Cola Freestyle soda fountain) to encourage kids' interests in STEM. The first year it existed, the competition took place in a high school gym in New Hampshire among 28 teams. Today, the program has expanded to over 6000 teams worldwide with world championships taking place in the Edward Jones Dome in St. Louis, Missouri where 600 teams compete.
Junior Lauren Rovello said that the team has given her opportunities. "My time at robotics has taught me a lot," Rovello said. "Though I started out as the shy photographer, robotics gave me the opportunity to talk to new people and I have been able to open up since then."