Silence Costs A Life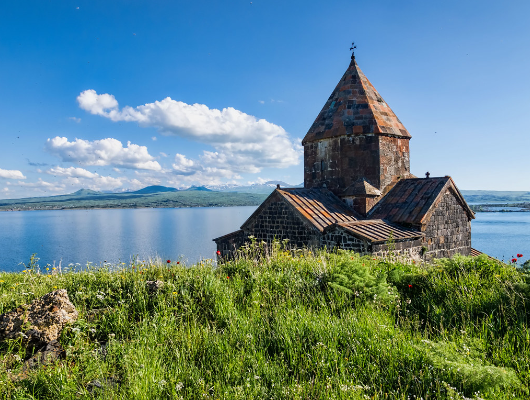 With everything going on in the world, it is exhausting for us to go about our day without feeling helpless. It has gotten difficult to keep track of all the hardship taking place globally and what role we play. Armenia and Iran — two neighboring countries in Western Asia — are facing injustices perpetrated on their people. If the powerful, leading nations turn a blind eye against countries that are facing crises, history will continue to repeat itself.
Armenia — known for being the first country to adopt Christianity — had its sovereign eastern borders Vardenis, Goris, Sotk, and Jermuk attacked by Azerbaijan. No longer is this attack on the Republic of Artsakh — a historic province of Armenia — but it is on Armenia Proper. War crimes are being committed by Azerbaijan as they are shelling the civilian infrastructure of Goris, Jermuk, and Sotk. Videos on social media showcase Azeri aggression towards Armenian soldiers as they perpetrate barbaric acts against them.
It has become abundantly clear throughout the last few decades that money talks. Oil and other natural resources drive decisions leaving human beings as collateral damage. Since the start of Russia's invasion of Ukraine, the media has been put to its proper use. Many are advocating for Ukrainians and the United States has been providing the country billions in aid. However, neither the media nor the United States shared the same reaction for Armenia since Russia isn't the aggressor in our case. On the political stage, these global superpowers will continue to publicly compete to showcase their dominance and power.
The silence of those who passively benefit from violent conditions in small countries is deafening. Human rights advocates continue to stay silent when it comes to supporting Armenia as Azerbaijan carries out Turkey's century-old genocidal intentions. By remaining silent in times of tragedy, aggressors are given more of a reason to continue their treacherous acts; as Azerbaijan is doing so. "If countries like the United States do not interfere when Armenia is in need, Azerbaijan – with Turkey as its backbone — will continue with their terror," Senior Elvina Narinyans said. Staying silent comes at the expense of a life.
On September 16, 2022, 22-year-old Masha Amini died at the hands of the morality police by allegedly not wearing her hijab in an appropriate manner. Amini's death has led to a public protest against the Islamic rule. During the protests, women are refusing to wear their hijab, cutting their hair as an act against the oppressive Iranian government. Around sixty people have been killed because of the protests, while others have been beaten with batons or shot at. In Iran, religious minorities have to bear the violence projected onto them if they do not follow the strict Islamic rule. The people of Iran's individual liberties have been seriously violated — the government is an oppressive regime that has forbidden expressions of the self. A government should be for the people, by the people: not against them. Rather than meeting the needs of the people, civilians are killed in Iran for not abiding by their rule, destroying humanity in the process.
Armenians and Iranians all over the world are grieving the loss of their people. The Armenian diaspora is providing assistance to Armenia through donations — both financially and gear-wise. Iran, a country that stands in solidarity besides Armenia, is aiming to protect the border they share. The Iranian and Armenian diaspora are also spreading awareness of these devastating circumstances through the use of social media. Since the Iranian government has blocked the use of online apps and services, the people of Iran are unable to express their current circumstances. Even though online apps and services are spreading the news about Armenia, the world has not responded: however, there remains hope in the leading political figures of the United States.
United States Senator Bob Menendez, Chairman of the Senate Foreign Relations Committee, introduced a bipartisan Senate Resolution that condemns Azerbaijani forces' illegal and unprovoked assault on Armenian territory, as well as calls for the United States to immediately halt all security assistance to Azerbaijan. Nancy Pelosi, Speaker of the United States House of Representatives, visited Armenia on September 17th to support the country through these times. Congressman Adam Schiff has advocated for the Armenian people, demanding for Azerbaijan to be condemned for their actions. He strives for Section 907 of the Freedom Support Act to be enforced, stopping U.S. aid to the Azerbaijani government.
The Armenians living in the United States are proud that our country is standing by Armenia, but hope for more action to be taken regarding the enforcement of these resolutions. The world is far from a perfect place and in times like these, showing support to your Armenian and Iranian brothers and sisters should be prioritized.