Race erased at Grand Central Market
Gentrification in Downtown Los Angeles changes the face of Grand Central
From the first time community and arts advocate Jessica Ceballos set foot in the bustling fray of Grand Central Market, she knew it was a different and wonderful place. Growing up, she got to experience the busy stores and diverse culture that was the Grand Central Market in Downtown Los Angeles.
"Back then, it always meant something great to me," she said. "It meant 'immigrant,' it was busy, it was bustling, you could smell the cultures and diversity. To me it was a microcosm of L.A., of what L.A. meant to me."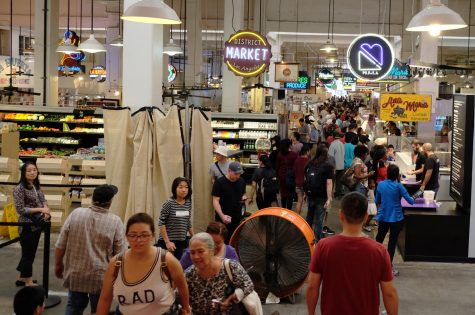 Now, though, that liveliness and culture that was the market of Ceballos' youth is being drained by increased rents and new tenants moving in. With chains and business owners taking up space, the lower rent family run shops have no choice but to surrender their businesses to the higher paying renters. Authentic Mexican food is replaced with coffee breweries and resturaunts like Egg Slut, new brands to stamp on market. This gentrification is not only affecting those families who relied on their careers, but it is also changing the face of the market and Los Angeles forever.
When downtown visionary Ira Yellin first opened the doors of Grand Central Market in 1917, he wanted to celebrate the unique cultures and cuisines of Los Angeles. That's just what he got: 99 years of German, Italian, Japanese, Armenian, Mexican and Korean immigrants who started to come, bringing with them their distinct cultures and ideas. Families started their own businesses and people got to experience what it felt like for their dreams to come true.
Food stalls lined the market, agua frescas sat in jars, fresh from the morning; bread was laid out on trays having been baked right on the spot; according to LA Weekly, beef heads were sold from the butcher for $16 each. Food, trinkets and vendors were everywhere, the whole place bustling with rich culture, passion, smells, and tastes waiting to be experienced. When the word got out, people everywhere wanted to take an afternoon stroll through Italy, taste a bit of Japan, sneak a peek of Mexico, and they knew the only place it would be possible was that little market in Downtown Los Angeles.
The 1920s were the golden age for Grand Central. The place was bustling, people were creating business, and the future of the market looked very bright. After World War II, the business started decreasing until it was almost nonexistent, where it stayed for the following years. After Yellin's death in 2002, the market fell into a slump. Yellin had left the business to his wife, Adele, but she was so devastated about his passing that she took a break from the market and let the people who had been running it keep doing their job.
The market stayed where it was, not getting much business until Adele Yellin decided to change the of the market's appearance. "The composition of downtown was changing," she said in an interview with Life and Thyme. "A lot of people who were immigrants, their kids were growing up and wanted more hip things." So she started looking for businesses to get the revenue up. That's when the chains started coming in. With Golden Road Brewery and Bar, Egg Slut and G&B Coffee moving in in 2013, they had no more space for those immigrants who had once started careers. Those families had to leave and the personality of the market was erased. "That was the next time I went in," Ceballos said, describing what happened when she went back and witnessed the effects of the gentrification. "I was overwhelmed because all the things I recognized were gone. Seeing that happen was representative of what was happening to the city I knew, to the L.A. I knew; and that change is uncomfortable, it's uncomfortable because it's so aggressive."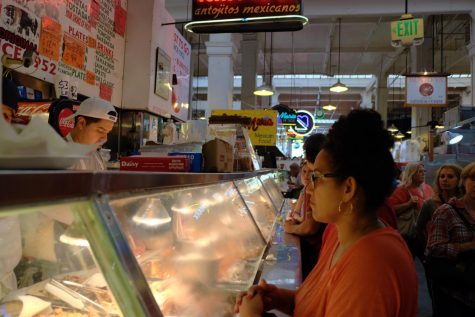 Clark Magnet sophomore Elijah Cruz recognized the same changes made to the market. "I remember when my mom used to take us down to get some really good authentic Mexican food," he said. "But I didn't go for a while because it was under renovation. When I got back they had taken out the stuff that I loved. When I was a little kid it used to be a colorful world but now it's very plain and mainstream. We can't continue our family traditions anymore because the places we loved aren't there. I liked it because it was different but ever since the rents got higher, that part of childhood that I had in the market will never be the same."
According to LA Downtown News, across Los Angeles, the median rent for businesses and housing has jumped 10.4 percent in the third quarters of 2013 and 2014, too much for those family shops to pay.
It's not just in Downtown Los Angeles that has it hard; Glendale is experiencing the same rise in prices. With rents changing, some are forced to leave their homes and businesses as well. But, according to Curbed Los Angeles, Meta Housing Corporation has made new affordable apartments for people to open up business and work in for reasonable prices. It allows families to keep their space and continue working at prices they can afford.
Still, brand names and flashing lights are new and exciting for people today. Not everyone understands the effects gentrification can have on people and cities. Why? "Because magpies," Timothy Khoh Saint Francis High School sophomore who frequents the market said. "People are like magpies. They see something shiny and gravitate towards it. People don't care about whether the food is good there anymore, they just care if it's 'trendy.'"
Bringing in these businesses are said to bring in diversity as well, but contrary to common belief, it's the opposite. "People think gentrification creates more diversity when it actually creates more segregation," Ceballos said. "It creates an uneasy feeling for some people. They don't feel comfortable coexisting in the other culture's spaces so people actually choose not to engage in places that are gentrified which is the main problem really."
About the Writer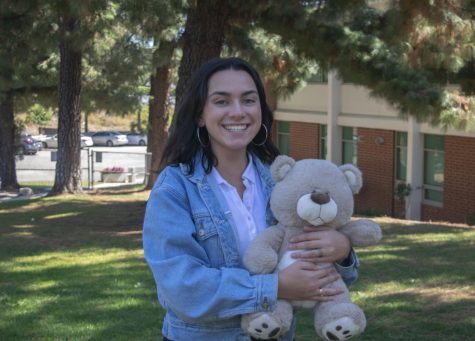 Reed Maruyama, Design Editor
Hobbies/Interests: immigration, healthy lifestyle, dance, art, writing

Spirit animal: Butterfly

Places you want to travel to: Bora Bora, Greece,...