PAC helps students adjust to high school
Coming to a new school without knowing anyone except for a few friends from your middle school can be daunting. Not knowing what Clark Magnet has to offer also minimizes the capability of experiencing all the benefits of the unique programs here. The Principal's Advisory Council (PAC) is a way freshmen can see what the school has to offer and help them choose a path to take later for a career.
PAC was initially created with a group of students who would advise the principal throughout the year. In 2009, Lyova Zalyan, then a sophomore at Clark Magnet was getting involved with ASB and started asking around if there was a program to assist incoming freshmen, and he was introduced to PAC. However, Zalyan wanted to create more of an inclusive program that aided incoming students created PAC TEAM.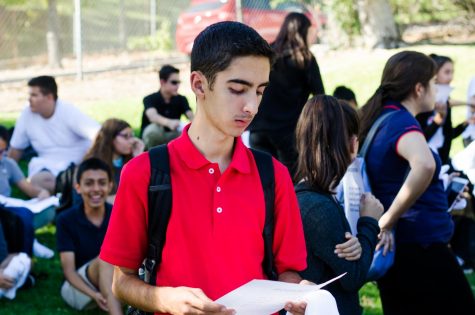 "I wanted to create a program that assisted incoming students with their transition to high school," said Zalyan, who now works as an administrative associate with the City of Glendale. "It's like having a big brother or big sister who is there on the first day of school to make you feel welcome and show you around campus." Zalyan wanted the students to feel comfortable at Clark and to know what resources are available to accomplish their goals.This was also a way for the freshmen to make new friends and know a few upperclassmen who could assist them.
"The TEAM in PAC TEAM stands for Teamwork, Expression, Academics, Motivation, which our activities were based on," Zalyan said. "PAC leaders and the teacher advisor facilitated those activities." Before each meeting with the freshmen, he would meet with the PAC TEAM Leaders and advisor to go over activities and get their feedback as a way to simplify the activity with the larger group.
"For his version of the PAC program, all the freshman met at the same time. This worked at first because we had a higher level of teacher involvement," said PAC TEAM advisor Elaine Snodgress. "As the program evolved, many of the PAC directors were not as focused as Leo was."
As a result, the program began to fall short of its original intent. In addition, many teachers had commitments to students at enrichment or some teachers simply did not want the additional assignment, so teacher support and supervision was also falling short.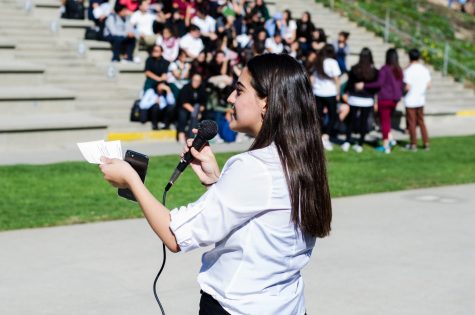 "The lack of support and supervision made it difficult to keep almost 300 freshmen engaged throughout the meetings and with each change made to PAC there was an increased lack of engagement from the freshmen along with PAC student leaders not wishing to be involved despite making a commitment," Snodgress said. As PAC continued to change they did not have a focused goal and/or were not supported by student PAC leaders.
"The last several directors of PAC tried very hard, but in the face of low participation, a new approach was made by prior PAC director John Bandek and current PAC director, Mariam Panikyan," Snodgress said. "At the end of last year, they both worked on a plan to achieve more participation and accountability. This was embraced wholeheartedly by the principal. Leo was invited to review the program and gave it his full approval."
This year PAC has changed again, dividing the freshmen into five divisions: Anderson, Bricks, Canvas, Circuits and Panthers. The groups will be following similar agendas but have activities based on the group they're in. Anderson is English and history, Bricks is engineering, Canvas is the arts, Circuits is robotics and Panthers is science.
"I'm excited about being a PAC leader because of all the changes that have been made this year, such as groups that are based on the interests of both freshmen and leaders," said one of Bricks junior leaders Beatris Avanesian. ¨Hopefully, it will help the students explore their interests and choose the best path for them at Clark."
"My opinion is that this new and improved PAC program will be a better fit for the freshman. I believe it will increase their school spirit and to also help them navigate the high school environment," Snodgress said. "The PAC student leaders have a lot to offer the freshmen and their experience and knowledge of classes is a valuable resource for freshmen." An activity that the leaders will present to the freshmen will be to help them plan their pathway through class offerings, much like the counselors do, but this will be from a student's perspective.
Some freshmen have responded positively to the five new groups added to the PAC TEAM program. "Being introduced to a new system like PAC is a little sudden. Aside from several boy vs girl competitions, I've never been exposed to such division. However, I can see that there's a good intention for it. It's set for us to grow in a place of comfort so most of us don't have to waste our time in areas we aren't interested in," said Canvas freshmen Jannice Rigor.
"This variety was spread so students can select an area to develop their skills and mindsets effectively and even passionately. I will admit, once mentioned these groups are for competition, I felt a weakness and insecurity about PAC, believing that our intelligence was now a scoreboard of potential. But I'm hoping with PAC it works out as a way to grow together, not a battle to the death," Rigor said.
About the Writer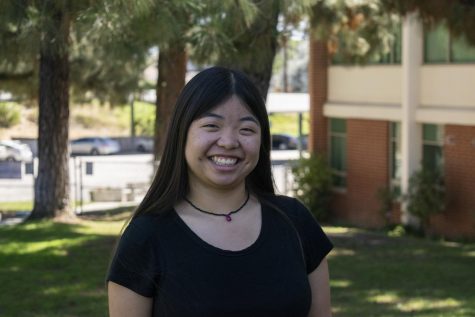 Shaye Holladay McCarthy, Magazine Editor
Hobbies: Archery, dance, writing, cooking, music

Favorite shows: Game of Thrones, Criminal Minds, World of Dance, Legion, Runaways, Daredevil, Runnning...