Why choose art?
Art doesn't only have to be a hobby, it can be a career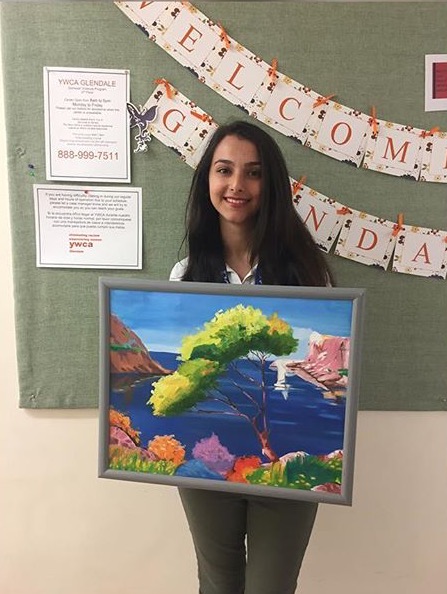 Art plays a big role in senior Minely Moradian's life. "I grew up in a family that does art," says Moradian. "They would do portraits of people and sceneries. I was so fascinated that I wanted to start drawing."
Moradian is a self-taught artist who mainly does portraits of people, especially her favorite singer, Rihanna. In her sophomore year, she took her first art class at Clark where she explored various forms of art, from painting to sculpting with clay.The following year got into draw-paint where she learned how to better use graphite pencils to help with shading.
Drawing and painting started out as a hobby for Moradian, and soon enough she decided to make a career out of it. She will be attending CSUN in the fall, majoring in business. "I plan on owning a business to sell my own artwork," Moradian says. She has been to CSUN on several occasions and learned about their business and art programs.
Art helps students excel in their studies. According to Scientific Learning, students who took more than a year of fine arts excelled 1.5 times more in the ACT Plan national average composite score. (The ACT Plan is "pre-ACT" test that is meant to help students prepare for the actual ACT.) Fine arts is part of a well-rounded curriculum and is required in most school districts, including Glendale Unified School District where, in order to graduate high school, students must take a minimum of one year of a fine arts class, which can include music, photography or drawing.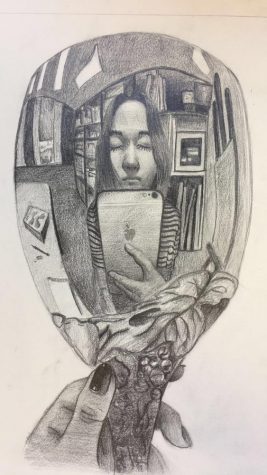 "Many people might find that attending Clark would be hard for students who want to pursue art," says animation teacher John Over. "But I think that there is a link between science and art that is often overlooked."
According to Science Daily, STEM (science, technology, engineering and math) has turned into STEAM, A for arts. STEAM encourages schools to incorporate art and design to help with math and science. It helps promote students to use their imagination and creativity to solve scientific or mathematical issues. Clark is a high school known for its emphasis on science, math and technology. "Students would get the most practice in creatively solving problems in an art class," says art teacher Judith Craemer. "Students would then apply that skill to a whole new situation."
Junior Yegin Kim decided to major in art because she believes in doing something that makes one happy. "I've always loved to draw since I was a little kid," Kim says. She has been attending art classes at the Los Angeles Art League since her sophomore year to help with her portfolio. Los Angeles Art League is an art school and college portfolio preparatory academy. It helps students who want to pursue art and develop their portfolios by using different professional techniques to create their artwork.
Most of her artwork in her portfolio consists of self-portraits and scenics made with pastels and graphite pencils. "I prefer working with pastels because I find it easier to work it than paint," Kim says.
Otis College of Art and Design, the college Kim plans on attending, requires students to have at least 10 pieces of their own artwork in their portfolios. The official website mentions that the students' artwork can be made up of any sort of medium. Otis encourages students to exhibit their creativity in their work.
According to their official website, their tuition fee is $42,370 for undergraduate and graduate cost of attendance. Though the total cost of attendance on campus would be to $64,660, off campus would be $61,770, including the room and board fee, health center fee, health insurance and loan fees.
Ainsley Dye, a Clark graduate, has decided to major in Entertainment Design, with a focus on Character Animation at the Art Center of Design in Pasadena. At the Art Center students do not have a foundational year, so they are automatically enrolled in their major.
"I actually first found out about Art Center when I was a kid," she says. "They offer programs for elementary through high school students, and so I took classes there all the way through my senior year. I genuinely fell in love with the school. I admired the work ethic and talent of the artists that came out of it. So a part of me always knew I might belong there."
As Moradian's senior year ends, her path to owning a small business to sell her art begins. "I will definitely miss high school, seeing all my friends and especially Clark's block schedule," says Moradian. "But I'm looking forward to meeting new people and the great opportunities in the future."
About the Contributor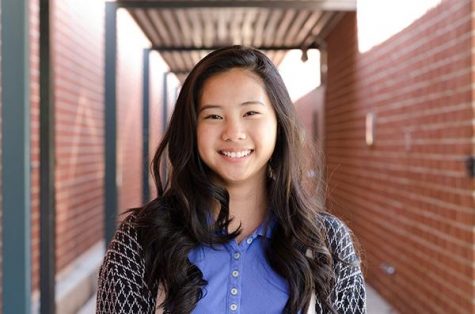 Janine Porras, Staff Writer
Hobbies/Interests: playing the piano, painting, and sleeping
Favorite Movie: White Chicks
Favorite Food: pizza, macaroni and cheese, and cheesecake
Plans...