Getting festive with Starbucks
Face it fellow Californian, your winter isn't going to feel like winter. The bright and blazing sun of the West Coast, although beautiful, will make it difficult to look outside the window and feel in tune with the holiday season. But this doesn't mean we can't enjoy the wonderful festivities that come along with this time of year. With the help of our beloved Starbucks and their seasonal "Red Cup Drinks," we can be jolly too.
In the fall and winter seasons only, Starbucks displays a number of holiday-themed drinks to make you feel warm and cozy — the Christmas Cookie Latte, the Chestnut Praline Latte, the Gingerbread Latte, the infamous Pumpkin Spice Latte, and more.
Junior Levon Gukasyan said that he especially looks forward to the release of the caramel latte. "Because during the winter season, you crave something hot and sweet, and Starbucks lattes always hit the spot," he said.
Senior Annie Aschian also said that she looks forward to the release of these sweet treats. "I drink Starbucks sometimes. I won't go out of my house just to go to Starbucks, but if I'm at the mall and craving it, I'll most likely get it," she said. "I've never really tried the Christmas flavors, but I'm excited to try them. And of course the Pumpkin Spice Latte will always be in my heart!"
The magic of these Red Cup drinks is so prominent that some people who aren't even a fan of Starbucks purchase them during the holiday season. Junior Melanie Kasparian said that these drinks actually give her a sense of holiday spirit. "I don't drink Starbucks often, but I tend to enjoy it more during the holidays," she said. "I can't wait for the Creme Brûlée latte to come out this year."
On the other hand, there are year-round Starbucks customers whose love for the coffee only becomes enhanced during this time.
"I'm most excited for peppermint mocha because it reminds me so much of Christmas and the holidays," said senior Cynthia Babakhanian. "It gets me in the spirit, and it's the only one I've ever tried. But the rest seem very festive and delicious as well."
About the Writer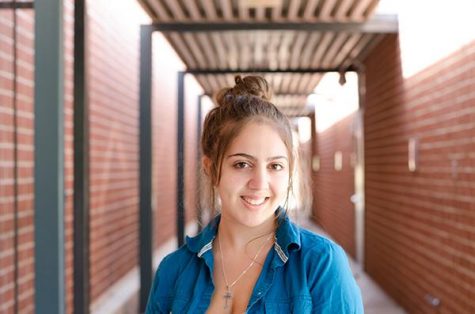 Christine Ohanyan, Section Editor
Hobbies/Interests: fuzzy blankets and scented candles
Favorite Movie: They Live
Favorite Food: Turkey Sandwich
Plans for the future: get into heaven
Three...