The best fries in L.A.
Hang on for a minute...we're trying to find some more stories you might like.
To the untrained eye, French fries are merely potato and oil. But dig a little deeper and you'll see that those potatoes, coated with a sprinkle of salt, have magic in them. The combination of the enchanting golden-brown color and savory aroma has become the ubiquitous distinction of the French fry. Whether you choose a thin, crisp style; thick, steak-style; or anything in-between, its a beloved item on any menu.
And yet, this underrated side dish is constantly overshadowed by the "star of the dish" — burgers, steak, you name it. Maybe it's the amount of salt or the type of fat they're cooked in that makes fries feel like a disappointment on the plate. Or . . . maybe you've been looking in the wrong places.
Throughout L.A., I've encountered three locations where fries are the talk of the town. But they aren't just any old fry. They are the infamous "super fry," characterized with its bigger-than-life flavor and hearty toppings; these fries will have you begging for more. These establishments are forces to be reckoned with. But with a large variety on their menu, don't be tempted by the other items. Stick with the fries.
Unknown to most of the public, Victoria's Tacos hides its best gems underneath its name. Unexpectedly, the restaurant, blooming with Spanish heritage, has developed a unique type of fries that incorporate its Hispanic layers. Top with jalapenos, onions, tomatoes, guacamole, sour cream, carne asada, cheese and beans, the concoction calls forth an explosion of flavor. With the subtle taste of beans and the combination of onions, tomatoes and carne asada bursting with flavor, the taste of fries is still well-preserved, dominating the palate with its crispy texture. Atop the traditional flavors introduced in these fries, topping it with jalapenos or other sauces completely changes the flavor, adding a heat to them. These fries will make you say, "Holy guacamole!"
Taking a different route down south, The Hat takes an American approach on fries — the bigger, the better. With the bountiful amount given, do they know a thing or two about bigger! Plated with a cardboard cup holder and topped with their signature pastrami, the utter weight of the fries will cause a mouth-watering sensation after waiting in line for so long. The anticipation simply makes them taste better. But when slathered with chili and cheese, the flavor is elevated to another level, simply indescribable.
And bringing home the bacon are the piggy fries from The Oinkster. Unlike the other fries mentioned, The Oinkster puts a little spin in addition to the additive toppings — a Belgian style to add another layer of crunch to the crisp fries. Packing thousand island dressing, a heap load of caramelized onions, and a covering it with cheddar cheese, piggy fries are no joke. They are messy, but they are worth it. The double crunch from the Belgian style and the toppings for additive flavor enhances the flavor to a whole other level, having you pigging out over these fries.
With each fry's mouth-watering flavors, any of these restaurants will have you wishing every day was frie-day, just to experience their taste over and over again.
Victoria's Tacos & Grill
4206 San Fernando Rd.
Glendale, CA 91204
(818) 246-1148
The Hat
491 N Lake Ave
Pasadena, CA 91101
(626) 449-1844
The Oinkster
2005 Colorado Blvd
Eagle Rock, CA 90041
(323) 255-6465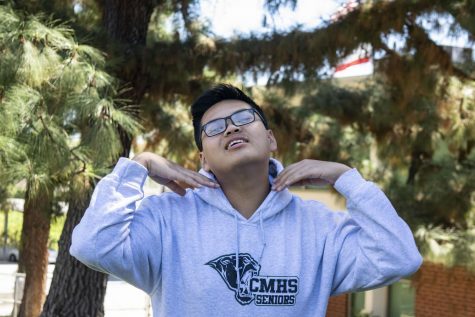 Bryan Han, Yearbook Section Editor
Hobbies: Watching Alexa make coffee without me

Favorite shows: RuPaul's Drag Race

Places you want to travel to: Lost in Narnia with Victoria and...