Bon Vivant offers an experience of luxury
The cafe stuns patrons with its coffee, yet deters with its prices
Hang on for a minute...we're trying to find some more stories you might like.
Amid the throng of hipster cafés dotting Atwater village is Bon Vivant, a gem among the masses. Advertising brunch until 4 pm and an extensive latte menu, the café, although expensive, provides a cozy atmosphere and pleasant dining experience. While many hipster cafés are distinguishable solely for their ambiance and exuberant prices, Bon Vivant provides patrons with a menu to match.
The café has a rustic feel to it, with wooden tables, steel chairs, and a string of marquee lights leading the way to the chalkboard menu. There is the ordering station, surrounded by cases of mammoth cakes and a wide variety of pastries. From there, I ordered the strawberry, banana, nutella, candied walnuts, sweet butter and crѐme fraiche crepes with a side of home potatoes, while my friend ordered bruschetta avocado toast.
Because we went on a Sunday morning, the café was packed, with people hovering over tables in order to engage in a game of musical chairs once one is vacated. Yet despite this, the food shockingly came in no time, defying all expectations. The crepes were warm and huge, the nutella overflowing from them and the candied walnuts adding a perfect amount of crunch to the otherwise soft crepe. The home potatoes, which came free as a side, were perfectly crispy on the outside, yet melted in your mouth.
The avocado toast, on the other hand, was more of a miss than a hit. While the portion size was plentiful, the toast itself was soggy. Also, unlike the crepes, the avocado toast did not come with a free side of either a mixed greens salad, home potatoes, or fresh fruit. Moreover, the plate was a hefty $12, and if a side of home potatoes was desired, they would cost an additional $6. These high prices, however, are characteristic of all of the plates, and would easily deter a patron were it not for the splendor of their crepes.
However, what truly makes Bon Vivant a great experience is their coffee. If you love the rich, bitter taste of black coffee, Bon Vivant presents a mug the size of a small child's head for only $2. Conversely, if you enjoy more of a fanciful, sugar-laden drink, the Salted Caramel Coconut Cold Brew gives Starbucks a run for its money. For $5.75, the crafted drink comes in a tall mason jar and is garnished with coconut flakes.
With its steep prices and hit or miss dishes, Bon Vivant's food is a bit of a risk to invest in; however, when it comes to their coffee, the café has hit a home run.
Bon Vivant
3155 Glendale Blvd
Los Angeles, CA 90039
Hours:
Sun.-Thurs. 9 a.m.-10 p.m.
Fri.-Sat. 9 a.m.-12 a.m.
About the Contributor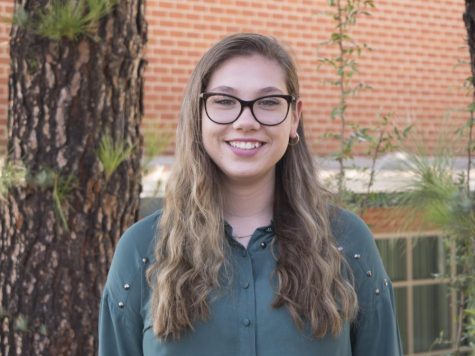 Ioana Ciuperca, Staff Writer
Interest/Hobbies: Reading, sleeping, and avoiding confrontation.
Favorite year in music : 1974
Goals in life: To be happy
Three words...