by CHLOE. presents the ultimate vegan menu
Located in a wing of 305 by Whole Foods in Silver Lake, by Chloe is a vegan's paradise. This all-vegan restaurant was founded by Food Network's first ever vegan Cupcake Wars winner, Chloe Coscarelli. She went from wowing judges with her tasty vegan cupcakes to spoiling vegans with her amazing recipes.
From sweet to savory, by Chloe has it all: pasta, burgers, sandwiches, brunch, salads, fries, cupcakes, cookies, ice cream and even treats for dogs!
Walking into this place, I was shocked at the lack of seating; this is definitely not a place to go to with a crowd. Aside from the one big table in the middle of the restaurant that is usually occupied, the other tiny tables can seat no more than three people.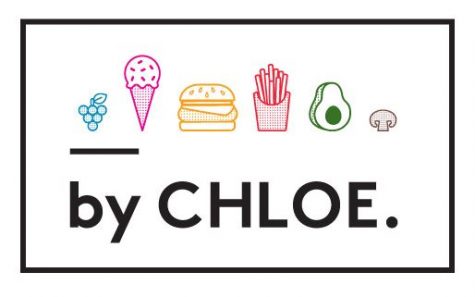 The decor of by Chloe is something straight out of Pinterest. This tiny eatery has shelves topped with succulents, vintage light structures and black bookshelves filled with anything but books.
After going through all the options, I decided to order the spicy thai salad. The salad had apricot sriracha glazed tempeh, quinoa, edamame, scallions, crispy wontons and a peanut dressing. The tempeh was served warm on top a layer of crispy wontons sitting on top of the salad itself. Hands down, this had to be the best salad I have ever ate.
They had a mini sauce bar with two choices: beet ketchup and chipotle aioli. The beet ketchup was weird, as it had the sweetness and spice of a beet. I personally prefer regular ketchup. The chipotle aioli was great, though, especially with their air-baked french fries.
The avocado pesto pasta was nothing special. However, the one thing that will keep bringing me back, other than the salad, is their old-fashioned chocolate chip cookies. These cookies were perfect, not too chewy, just enough sweetness and all vegan!
Overall, out of all the vegan eateries I have been to, this was the most satisfying. Being vegan can leave you feeling left out, but with by chloe's all-vegan, plant-based menu your cravings will be satisfied.
Address: 2520 Glendale Blvd, Los Angeles, CA 90039
Phone: (424) 675-7618
Hours:
Monday – Tuesday 11 a.m. – 10 p.m.
Wednesday – Friday 11 a.m. – 11 p.m.
Saturday 11 a.m. – 11 p.m.
Sunday 10 a.m. – 10 p.m.